Dolly Parton – Pure & Simple
Tour Schedule
Dolly Parton will visit 60 cities on her new Pure & Simple tour and release a new double-disc album this summer.
Dolly Parton will bring her boundless energy to stages in over 60 cities as she embarks on her first major U.S. and Canadian tour in more than 25 years. For the last 20 years, she has only played select dates in the U.S., but her 2016 tour schedule will cover cities across North America.
In what is sure to be one of the summer's most sought-out concerts, Dolly will perform her hit songs all while weaving in a few new songs from her new double-disc album "Pure & Simple with Dolly's Biggest Hits." She will delight fans by playing songs they have not heard live for decades. Dolly said,
"We're so excited to get out there and see the fans again. I'm really looking forward to singing songs the fans have not heard in a while, as well as the hits, while debuting a few new ones off Pure & Simple."
No events booked at the moment.
Date
City
Venue
12/10/16
Thackerville, OK
Global Event Center at WinStar World Casino and Resort

Time:

7:30pm.

Address:

777 Casino Avenue. VIP Photo Gallery ALL DATES
12/09/16
Thackerville, OK
Global Event Center at WinStar World Casino and Resort

Time:

7:30pm.

Address:

777 Casino Avenue. VIP Photo Gallery ALL DATES
12/08/16
San Antonio, TX
Tobin Center for the Performing Arts

Time:

8:00pm.

Age restrictions:

CHECK VENUE.

Address:

100 Auditorium Circle. VIP Photo Gallery ALL DATES
12/06/16
Austin, Texas
Frank Erwin Center

Time:

7:30pm.

Address:

1701 Red River St. VIP Photo Gallery ALL DATES
12/05/16
Houston, TX
NRG Arena

Time:

8:00pm.

Address:

One NRG Park. VIP Photo Gallery ALL DATES
12/03/16
Grand Prairie, TX
Verizon Theatre

Time:

7:30pm.

Age restrictions:

CHECK VENUE.

Address:

1001 Performance PI. VIP Photo Gallery ALL DATES
12/02/16
Corpus Christi, TX
American Bank Center Arena

Time:

8:00pm.

Age restrictions:

CHECK VENUE.

Address:

1901 N Shoreline Blvd. VIP Photo Gallery ALL DATES
11/30/16
New Orleans, LA
Smoothie King Center

Time:

8:00pm.

Address:

1501 Dave Dixon Drive,. VIP Photo Gallery ALL DATES
11/29/16
Pensacola, FL
Pensacola Bay Center

Time:

7:30pm.

Address:

201 E Gregory St. VIP Photo Gallery ALL DATES
11/27/16
Sunrise, FL
BB&T Center

Time:

7:30pm.

Age restrictions:

CHECK VENUE.

Box office:

(954) 835-8000.

Address:

1 Panther Parkway. VIP Photo Gallery
11/26/16
Tampa, FL
Amalie Arena

Time:

7:30pm.

Age restrictions:

CHECK VENUE.

Box office:

(813) 301-2500.

Address:

401 Channelside Dr. VIP Photo Gallery
11/19/16
Charlotte, NC
Spectrum Center

Time:

7:30pm.

Age restrictions:

CHECK VENUE.

Address:

333 East Trade Street. VIP Photo Gallery ALL DATES
11/18/16
North Charleston, SC
North Charleston Coliseum

Time:

7:30pm.

Age restrictions:

CHECK VENUE.

Address:

5001 Coliseum Drive. VIP Photo Gallery ALL DATES
11/16/16
Huntsville, AL
Von Braun Center Arena

Time:

7:30pm.

Age restrictions:

CHECK VENUE.

Address:

700 Monroe Street SW. VIP Photo Gallery ALL DATES
11/15/16
Pigeon Forge, TN
LeConte Center

Time:

7:00pm.

Age restrictions:

CHECK VENUE.

Address:

2986 Teaster Ln.

Venue phone:

(800) 365-5996. Pre-sales available to Dollywood Season Pass holders beginning June 15, 2016.
Tickets go on sale to the general public July 1, 2016.
*Tickets will be sold through Dollywood.com VIP Photo Gallery ALL DATES
10/02/16
Hollywood, CA
Hollywood Bowl

Time:

7:30pm.

Age restrictions:

CHECK VENUE.

Address:

2301 N Highland Ave.

Venue phone:

323.850.2000. VIP Photo Gallery ALL DATES
10/01/16
Hollywood, CA
Hollywood Bowl

Time:

7:30pm.

Age restrictions:

CHECK VENUE.

Address:

2301 N Highland Ave.

Venue phone:

323.850.2000. VIP Photo Gallery ALL DATES
09/30/16
Laughlin, NV
Laughlin Event Center

Time:

8:00pm.

Age restrictions:

CHECK VENUE.

Address:

500 E. Bruce Woodbury.

Venue phone:

702.298.2453. VIP Photo Gallery ALL DATES
09/28/16
Paso Robles, CA
Vina Robles Amphitheatre

Time:

7:00pm.

Age restrictions:

CHECK VENUE.

Address:

3800 Mill Road.

Venue phone:

805-286-3680. VIP Photo Gallery ALL DATES
09/27/16
San Diego, CA
Valley View Casino

Time:

7:30pm.

Age restrictions:

CHECK VENUE.

Address:

3500 Sports Arena Blvd. VIP Photo Gallery ALL DATES
09/25/16
Santa Barbara, CA
Santa Barbara Bowl

Time:

7:30pm.

Age restrictions:

CHECK VENUE.

Address:

1122 N. Milpas.

Venue phone:

805-962-7411. VIP Photo Gallery ALL DATES
09/24/16
Mountain View, CA
Shoreline Amphitheatre

Time:

8:00pm.

Age restrictions:

CHECK VENUE.

Address:

One Amphitheatre Parkway.

Venue phone:

(650) 967-4040. VIP Photo Gallery ALL DATES
09/22/16
Airway Heights, WA
Northern Quest Casino

Time:

7:30pm.

Age restrictions:

CHECK VENUE.

Address:

100 North Hayford Road.

Venue phone:

509.481.2800. VIP Photo Gallery ALL DATES
09/21/16
Kent, WA
ShoWare Center

Time:

7:30pm.

Age restrictions:

CHECK VENUE.

Address:

625 W James St.

Venue phone:

(253) 856-6777. VIP Photo Gallery ALL DATES
09/19/16
Vancouver, BC
Rogers Arena

Time:

7:30pm.

Age restrictions:

CHECK VENUE.

Address:

800 Griffiths Way. VIP Photo Gallery ALL DATES
09/17/16
Edmonton, AB
Rogers Place

Time:

7:30pm.

Age restrictions:

CHECK VENUE.

Address:

10220 – 104 Avenue. VIP Photo Gallery ALL DATES
09/16/16
Calgary, AB
Scotiabank Saddledome

Time:

7:30pm.

Age restrictions:

CHECK VENUE.

Address:

555 Saddledome Rise SE. VIP Photo Gallery ALL DATES
09/13/16
Moose Jaw, SK
Mosaic Place

Time:

7:30pm.

Age restrictions:

CHECK VENUE.

Address:

110 1st Avenue N. W.

Venue phone:

306.624.2040. VIP Photo Gallery ALL DATES
09/12/16
Winnipeg, MB
MTS Centre

Time:

7:30pm.

Address:

300 Portage Ave.. VIP Photo Gallery ALL DATES
09/10/16
Sault Sainte Marie, ON
Essar Centre

Time:

7:30pm.

Age restrictions:

CHECK VENUE.

Address:

269 Queen Street East. VIP Photo Gallery ALL DATES
09/09/16
Toronto, Ontario
Molson Canadian Amphitheatre

Time:

8:00pm.

Age restrictions:

CHECK VENUE.

Address:

909 Lakeshore Blvd. West. VIP Photo Gallery ALL DATES
08/13/16
North Little Rock, AR
Verizon Arena

Time:

7:30pm.

Age restrictions:

CHECK VENUE.

Box office:

501-975-9000.

Address:

One Verizon Arena Way. VIP Photo Gallery ALL DATES
08/12/16
Tulsa, OK
BOK Center

Time:

7:30pm.

Age restrictions:

CHECK VENUE.

Address:

200 S. Denver.

Venue phone:

1-866-7-BOK-CTR. VIP Photo Gallery ALL DATES
08/10/16
Evansville, IN
Ford Center

Time:

7:30pm.

Age restrictions:

CHECK VENUE.

Address:

1 Martin Luther King Jr Blvd.

Venue phone:

812-422-1515. VIP Photo Gallery ALL DATES
08/09/16
Danville, KY
Norton Center for the Arts

Time:

7:30pm.

Age restrictions:

CHECK VENUE.

Address:

300 College St. VIP Photo Gallery ALL DATES
08/07/16
Highland Park, IL
Ravinia Festival

Time:

7:30pm.

Age restrictions:

CHECK VENUE.

Address:

418 Sheridan Rd.

Venue phone:

(847) 266-5100. VIP Photo Gallery ALL DATES
08/06/16
Grand Rapids, MI
Van Andel Arena

Time:

7:30pm.

Age restrictions:

CHECK VENUE.

Address:

130 West Fulton.

Venue phone:

800-745-3000. VIP Photo Gallery ALL DATES
08/04/16
Windsor, ON
The Colosseum at Caesars Windsor

Time:

8:00pm.

Age restrictions:

CHECK VENUE.

Address:

377 Riverside Drive EasT. VIP Photo Gallery ALL DATES
08/03/16
Fort Wayne, IN
Allen County War Memorial Coliseum

Time:

7:30pm.

Age restrictions:

CHECK VENUE.

Address:

4000 Parnell Ave..

Venue phone:

260-482-9502. VIP Photo Gallery ALL DATES
08/02/16
Columbus, OH
Celeste Center

Time:

7:30pm.

Age restrictions:

CHECK VENUE.

Address:

717 E. 17th Ave..

Venue phone:

(800) 653-8000. VIP Photo Gallery ALL DATES
07/30/16
St Louis, MO
Scottrade Center

Time:

7:30pm.

Age restrictions:

CHECK VENUE.

Address:

1401 Clark Ave.

Venue phone:

(314) 622-5400. VIP Photo Gallery ALL DATES
07/29/16
Kansas City, MO
Sprint Center

Time:

7:30pm.

Age restrictions:

CHECK VENUE.

Address:

1407 Grand Boulevard.

Venue phone:

888.929.7849. VIP Photo Gallery ALL DATES
07/27/16
Denver, CO
Red Rocks Amphitheatre

Time:

7:00pm.

Age restrictions:

CHECK VENUE.

Address:

18300 West Alameda Parkway. VIP Photo Gallery ALL DATES
07/26/16
Orem, UT
UCCU Center

Time:

7:30pm.

Age restrictions:

CHECK VENUE.

Address:

800 W University Pkwy. VIP Photo Gallery ALL DATES
07/23/16
Deadwood, SD
Deadwood Mountain Grand

Time:

8:00pm.

Age restrictions:

CHECK VENUE.

Address:

1906 Deadwood Mountain Drive. VIP Photo Gallery ALL DATES
07/22/16
Sioux Falls, SD
Denny Sanford PREMIER Center

Time:

7:30pm.

Age restrictions:

CHECK VENUE.

Address:

1201 North West Avenue, Suite 2.

Venue phone:

605-367-7288. VIP Photo Gallery ALL DATES
07/20/16
Hinckley, MN
GRAND CASINO HINCKLEY

Time:

7:30pm.

Age restrictions:

CHECK VENUE.

Address:

777 Lady Luck Drive.

Venue phone:

800-472-6321.

Tickets On Sale: Friday, May 20 @ 10 a.m.

VIP Photo Gallery ALL DATES
07/19/16
Cedar Rapids, IA
U.S. Cellular Center

Time:

7:30pm.

Age restrictions:

CHECK VENUE.

Address:

370 1st Avenue NE.

Venue phone:

319-398-5211. VIP Photo Gallery ALL DATES
06/28/16
Pittsburgh, PA
CONSOL Energy Center

Time:

8:00pm.

Age restrictions:

CHECK VENUE.

Address:

1001 Fifth Avenue.

Venue phone:

412-642-1800. VIP Photo Gallery ALL DATES
06/26/16
Holmdel, New Jersey
PNC Bank Arts Center

Time:

8:00pm.

Age restrictions:

CHECK VENUE.

Address:

Garden State Pkwy.

Venue phone:

(732) 203-2500. VIP Photo Gallery ALL DATES
06/25/16
Forest Hills, NY
Forest Hills Stadium

Time:

7:00pm.

Age restrictions:

CHECK VENUE.

Address:

1 Tennis Pl. VIP Photo Gallery ALL DATES
06/22/16
Wilkes-Barre Township, PA
Mohegan Sun Arena

Time:

8:00pm.

Age restrictions:

CHECK VENUE.

Address:

255 Highland Park Blvd. VIP Photo Gallery ALL DATES
06/21/16
Boston, MA
Wang Theatre

Time:

8:00pm.

Age restrictions:

CHECK VENUE.

Address:

270 Tremont Street.

Tickets go on sale May 13, 2016.

VIP Photo Gallery ALL DATES
06/18/16
Bangor, ME
Darling's Waterfront Pavilion

Time:

7:00pm.

Age restrictions:

CHECK VENUE.

Address:

1 Railroad Street.

Venue phone:

800-745-3000. VIP Photo Gallery ALL DATES
06/17/16
Lenox, MA
Tanglewood

Age restrictions:

CHECK VENUE.

Address:

297 West Street.

Venue phone:

888-266-1200. VIP Photo Gallery ALL DATES
06/15/16
Philadelphia, PA
Mann Center for the Performing Arts

Time:

8:00pm.

Age restrictions:

CHECK VENUE.

Address:

5201 Parkside Avenue.

Venue phone:

800-745-3000. VIP Photo Gallery ALL DATES
06/12/16
Lewiston, NY
Artpark Outdoor Amphitheater

Time:

8:00pm.

Age restrictions:

CHECK VENUE.

Address:

450 South 4th Street.

Venue phone:

888-223-6000. VIP Photo Gallery ALL DATES
06/11/16
Cincinnati, OH
Horseshoe Casino

Age restrictions:

CHECK VENUE.

Venue phone:

877-955-3436. VIP Photo Gallery ALL DATES
06/10/16
Northfield, OH
Hard Rock Rocksino Northfield Park

Time:

8:00pm.

Age restrictions:

All Ages.

Box office:

9372392849.

Address:

10777 Northfield Rd.

Venue phone:

330-908-7625. VIP Photo Gallery ALL DATES
06/08/16
Vienna, VA
Wolf Trap National Park for the Performing Arts

Time:

8:00pm.

Age restrictions:

All Ages.

Address:

1551 Trap Road.

Venue phone:

(877) 965-3872. VIP Photo Gallery ALL DATES
06/07/16
Charleston, WV
Charleston Civic Center

Time:

7:30pm.

Age restrictions:

All Ages.

Address:

200 Civic Center Drive.

Venue phone:

304-345-7469. VIP Photo Gallery ALL DATES
06/05/16
Greenville, SC
Peace Center

Time:

7:30pm.

Age restrictions:

All Ages.

Address:

300 S Main St.

Venue phone:

864.467.3000. VIP Photo Gallery ALL DATES
06/04/16
Duluth, GA
Infinite Energy Center

Time:

7:30pm.

Age restrictions:

All Ages.

Address:

6400 Sugarloaf Pkwy.

Venue phone:

770-813-7500. VIP Photo Gallery ALL DATES
06/03/16
Greensboro, NC
Greensboro Coliseum Complex

Time:

7:30pm.

Age restrictions:

All Ages.

Address:

1921 West Gate City Blvd.

Venue phone:

336-373-7474. VIP Photo Gallery ALL DATES
RECENT TWEETS
Y'all can keep guessing, but a lady never tells! 😉
Can you guess how many outfits I take on tour with me? t.co/rA3jncUHsV
Show

Media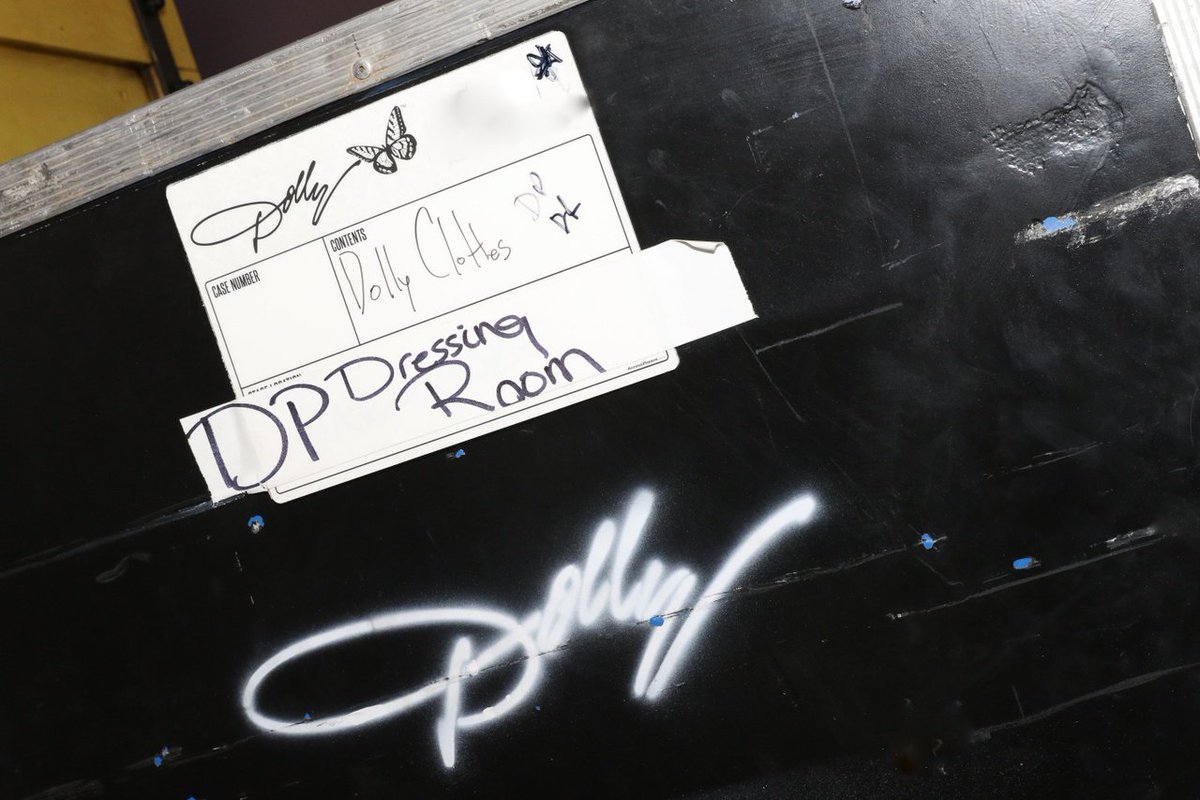 Happy St.Patrick's Day ☘️ t.co/Tj31LEaJ0x
Show

Media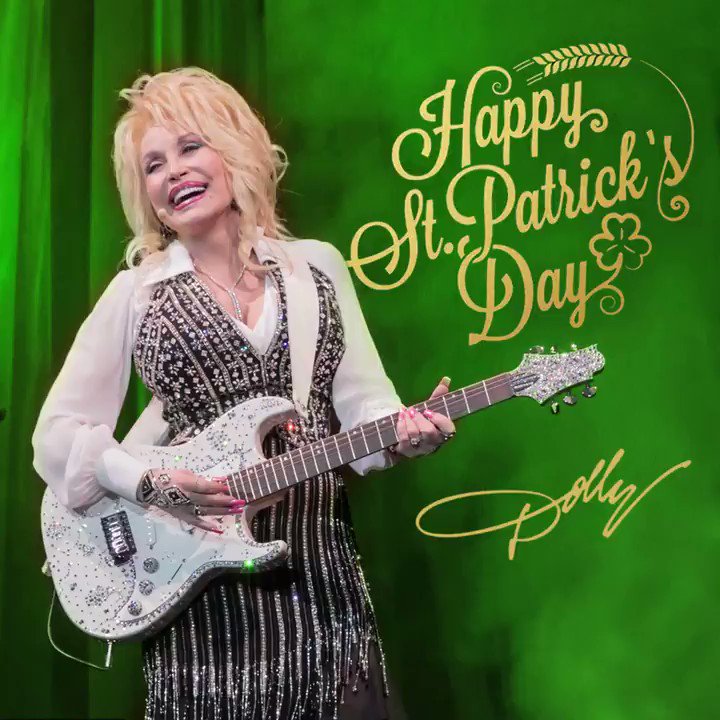 Dolly Parton's Tour Schedule