Team Dolly is a collaboration of writers, editors, and publishers assembled by Dolly Parton Productions. Each member is dedicated to accurately publishing the latest news and historical archives of the living legend that is Dolly Rebecca Parton.

Managing Editor - Jacob Timmons
Creative Director - Sarah Chapman
Latest posts by Team Dolly
(see all)
Porter Wagoner invites Dolly to perform on his hit syndicated television show, "The Porter Wagoner Show"
In September 1967, soon after the highly successful release of her debut album, "Hello, I'm Dolly," Porter Wagoner invited Dolly to perform on his hit syndicated television show "The Porter Wagoner Show." Porter was a popular American country music singer known for his flashy Nudie and Manuel suits and blond pompadour. Known as Mr. Grand Ole Opry, Wagoner charted 81 singles from 1954–1983. He was elected to the Country Music Hall of Fame in 2002. When describing Porter, Dolly said,
"We could all relate to his sense of humor and his 'good ol' boy' ways. I could relate to his shiny bright costumes, his flashy smile, and his blond helmet."
Their on-screen chemistry was immediate and fans quickly embraced them and their music. The show's popularity grew and became the No. 1 syndicated show in American. Each 30-minute episode generally featured performances by Porter, Dolly and a special guest. Beloved comedian, Speck Rhodes also contributed to the show's relaxed format and Dolly and Porter often performed duets.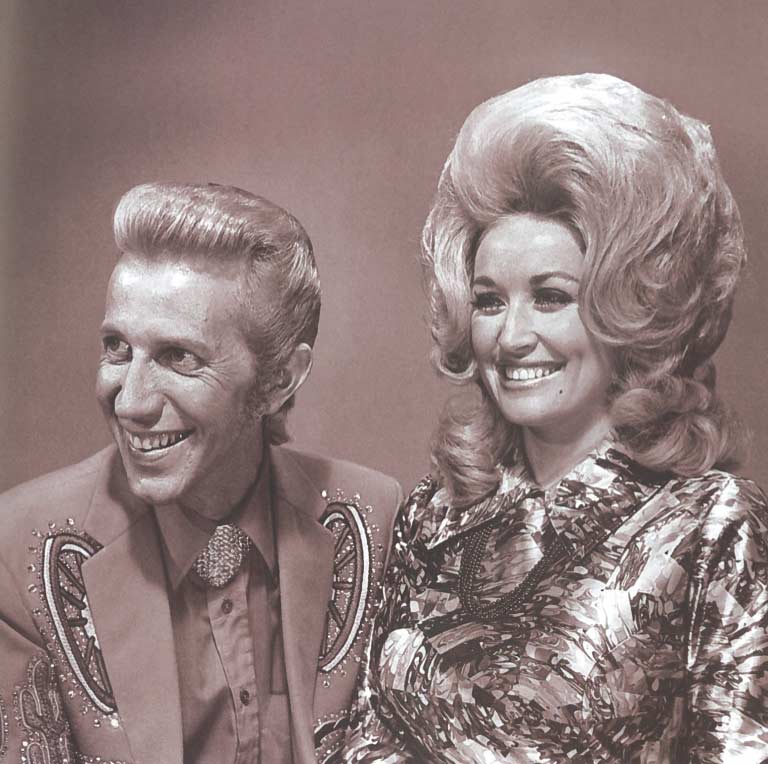 Porter Wagoner and Dolly Parton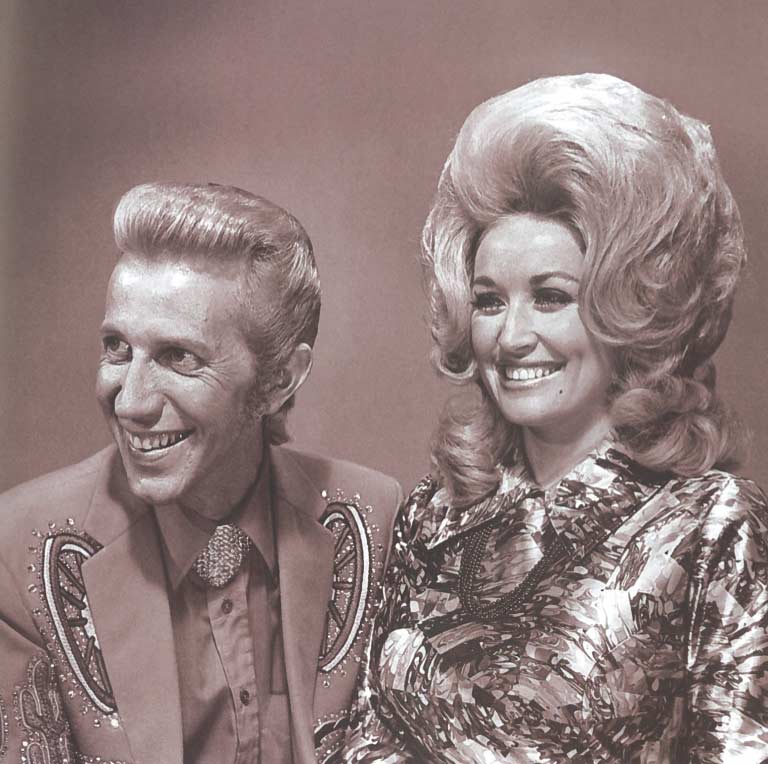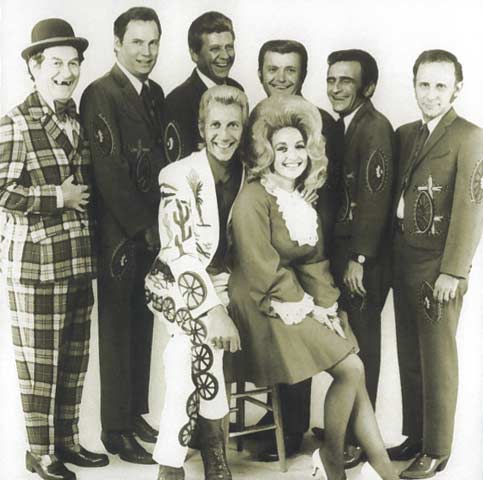 Dolly Parton on The Porter Wagoner Show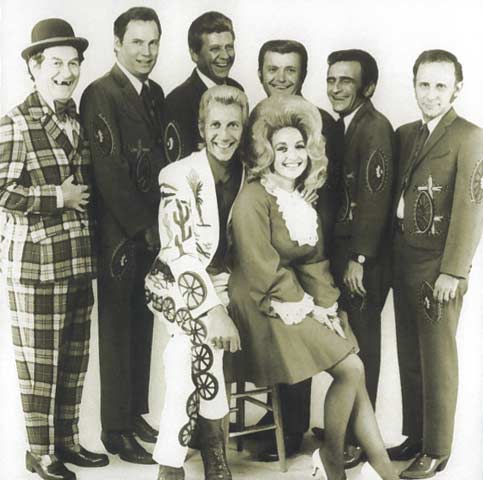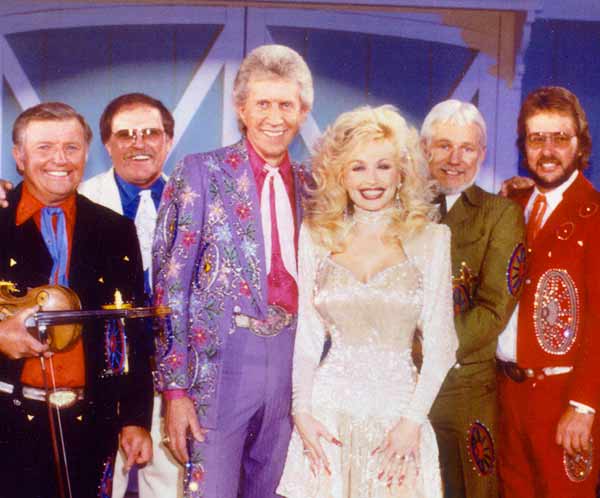 Dolly Parton on The Porter Wagoner Show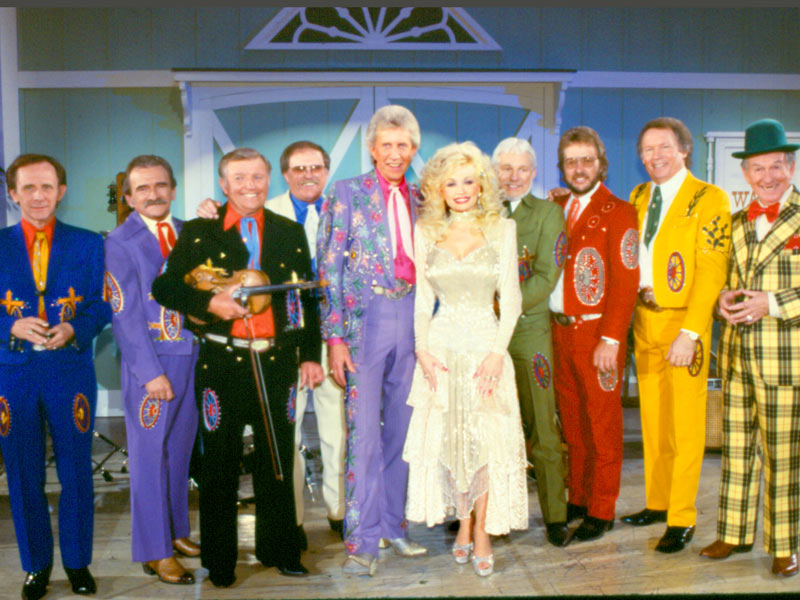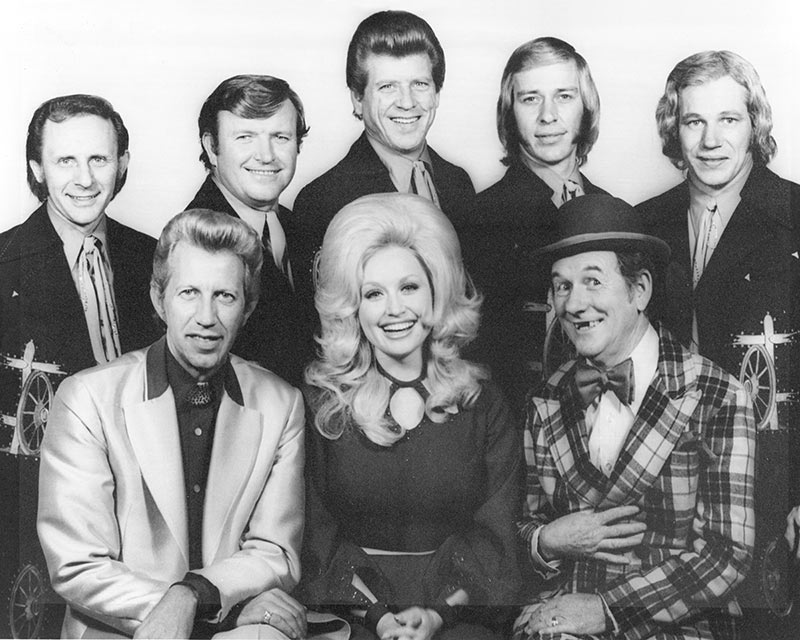 Dolly Parton on The Porter Wagoner Show

View a rare video clip of Dolly Parton singing "Mule Skinner Blues" on "The Porter Wagoner Show" via Vimeo.