Dolly Celebrates the Spirit of the Holiday Season and Makes the Yuletide Rock
'Tis the season of joy, and as the holidays unfold, Dolly is cranking up the holiday spirit with an abundance of sparkle and rockin' resonance that truly make this time of year magical. With falling snowflakes and festive Christmas vibes in the air, she welcomes you to share in the celebration of everything she cherishes about the holiday season.
"Christmas is that wonderful time of the year when hearts are warmer and spirits shine brighter," Dolly shared. "The festive music and beautiful decorations seem to bring out the childlike wonder in all of us, and we're reminded to believe in miracles and spread love to everyone around us."
Celebrate Christmas at Dolly Parton's Stampede in Pigeon Forge or Branson.
Are you ready to celebrate the Christmas season in a way you never have before? Visit Dolly Parton's Stampede! This world-class dinner attraction brings the spirit of the season to life and transforms its 35,000 square foot arena into a true holiday wonderland. With locations in both Branson, MO and Pigeon Forge, TN, you and your loved ones will have two great holiday vacation destinations to choose from.
When you visit Dolly Parton's Stampede during the Christmas season, be prepared for an incredible holiday extravaganza! The Stampede arena is decorated with twinkling lights, evergreens, poinsettias, old-fashioned holiday costumes, and familiar holiday music. Our talented cast of performers, including our 32 magnificent horses, takes guests on an exciting holiday adventure that features playful elves, a live nativity, and Santa Claus himself! Our live nativity scene is a crowd favorite and brings the true meaning of Christmas to life. Watch in amazement as three kings ride atop camels on their way to Bethlehem and shepherds guide their flock. It's a holiday show you won't soon forget!
Holiday Feast
No holiday celebration is complete without a delicious meal, and Dolly Parton's Stampede serves up one of the best! The festive, four-course feast will remind you of all the holiday meals you've shared with your loved ones back home. It includes creamy vegetable soup, a hot homemade biscuit, a tender whole rotisserie chicken, hickory smoked barbecued pork loin, buttery corn on the cob, an herb-basted potato, a hot flaky apple turnover, and unlimited Coca-Cola®, tea, or coffee.
There are also vegetarian and gluten-free meals available upon request so that everyone can enjoy the holiday feast.
Holiday Memories
The holiday season is all about spending quality time with the ones you love. That's why enjoying Christmas at Dolly Parton's Stampede is one of the best holiday activities! You and your loved ones will make memories together that will last a lifetime. Before you leave, stop by the gift shop to purchase holiday gifts for loved ones back home, and get a bag of creamy soup mix to recreate your favorite part of the feast for your own Christmas dinner!
Are you ready to enjoy the spirit of the season at Dolly Parton's Stampede? Visit the Dolly Parton's Stampede website to get your tickets to the Branson or Pigeon Forge Christmas show.
Dolly turns up the volume on a fall filled with music and excitement!
As summer slips away, the days get shorter and the air gets crisper, giving us the perfect opportunity to turn over a new leaf and welcome the fresh energy that comes with fall. As a true lover of all things autumn, Dolly shares what makes this one of her most favorite times of the year.
"Fall has always had a special place in my heart," Dolly shared. "It's like the world is putting on a show with all those colorful leaves. It's a time when everything's changing…and that reminds all of us that a little bit of change can be beautiful."
This fall, Dolly is not only enjoying the beauty of the season, but she's been busy making new music and reaching new milestones, imparting an air of excitement into the autumn months that lie ahead.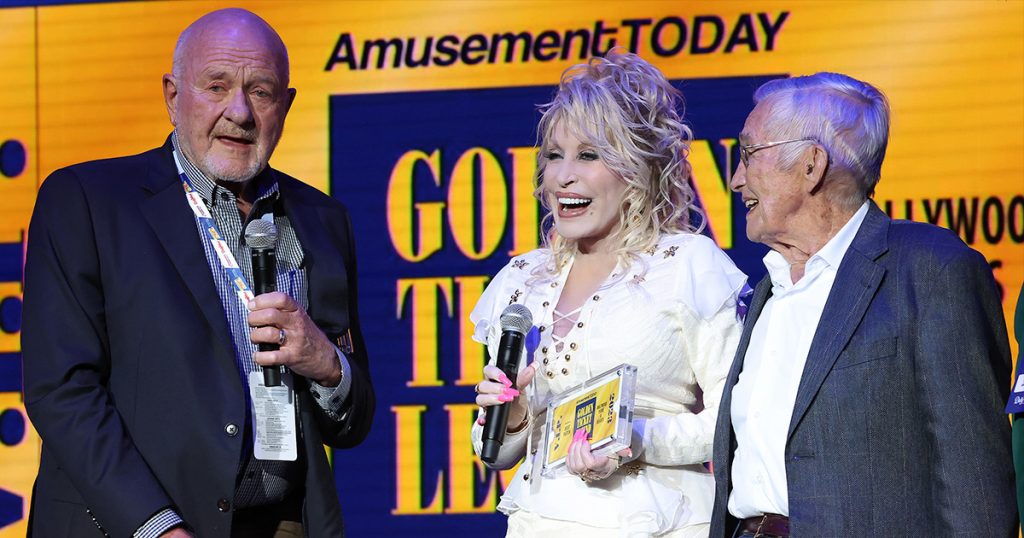 Dollywood Crowned #1 Theme Park in the World
This year, Dollywood took top honors at the Golden Ticket Awards by claiming the award for Best Park, following several years' worth of recognition of Dollywood's top status within the theme park industry. Dolly Parton was also personally recognized with the prestigious Industry Legends Golden Ticket Award. Dollywood received finalist placement in ten total categories and achieved a record-breaking five Golden Ticket Awards, securing its place as the world's most-honored theme park.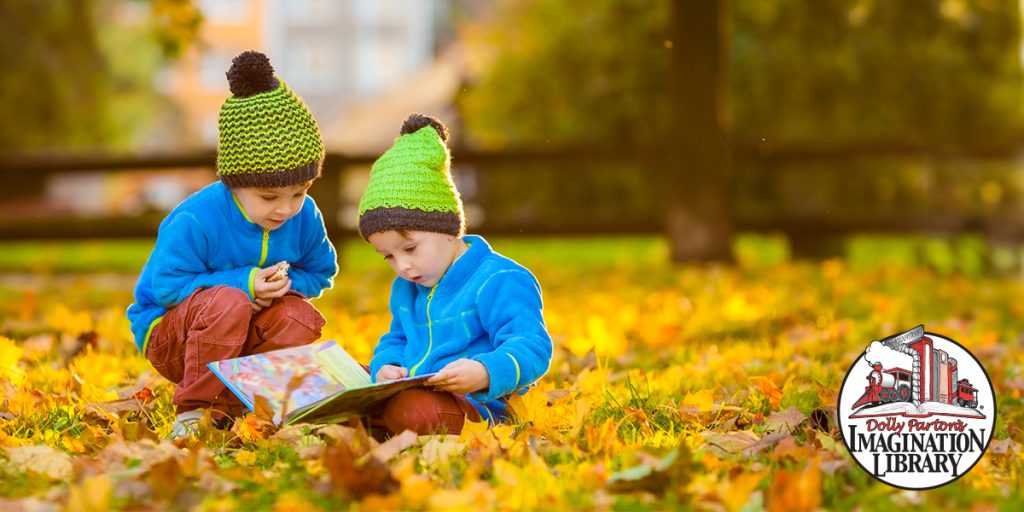 The Imagination Library Turns a New Leaf This Autumn
Dolly Parton's Imagination Library enters the fall season with over 200 Million Reasons to Celebrate, having now gifted over 218 million books to children across the U.S., Canada, UK, Australia and the Republic of Ireland. With the significant achievement of full statewide coverage in Kansas and Washington and the rollout of new statewide programs in Alabama and Indiana, they're expanding access to free books, inspiring children everywhere to Dream More, Learn More, Care More and Be More!
Dolly Releases Moving and Reflective Cover of "What's Up?" Featuring Linda Perry
Dolly's latest single and music video from her upcoming Rockstar album is now available. A stirring rendition of the '90s hit, "What's Up?" features the song's writer and lead singer, Linda Perry. In this song about the at-times, overwhelming pressures of the world around us and the need for release, Dolly's angelic and hopeful voice ushers in a sense of promise for a better tomorrow.
PRE-ORDER THE "ROCKSTAR" ALBUM – AVAILABLE NOV 17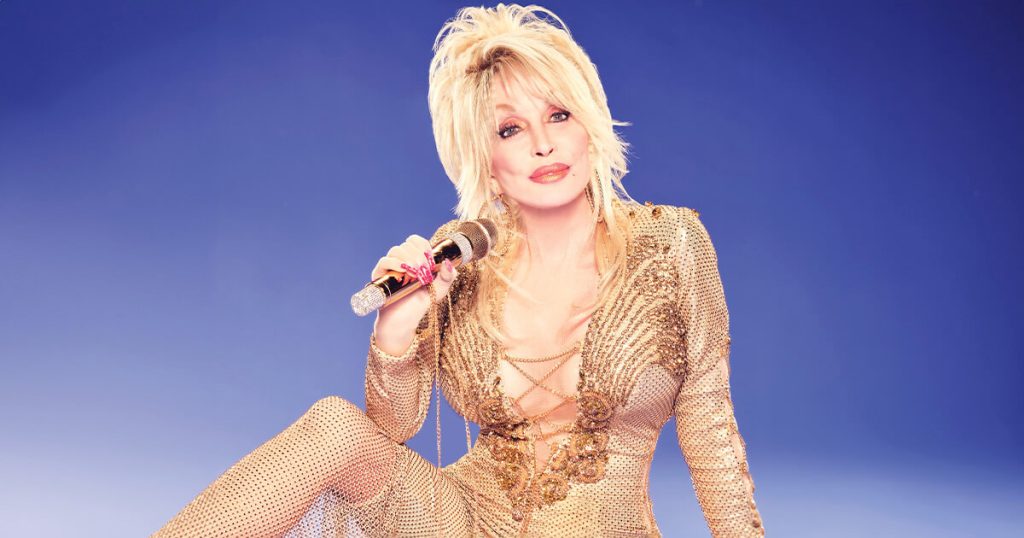 Listen to Dolly's Powerful Rendition of "Let It Be"
Dolly was joined by fellow musical titans Paul McCartney (vocals/piano), Ringo Starr (drums), Peter Frampton (guitar) and Mick Fleetwood (additional percussion) to create an iconic rendition of the classic Beatles hit, "Let It Be," for her upcoming Rockstar album.
Watch Dolly's Olympic-Themed Music Video for "We Are The Champions/We Will Rock You"
Dolly collaborated with NBCUniversal on the video for her new song "We Are The Champions/We Will Rock You," which will be used to promote NBCUniversal's coverage of the Olympic Games Paris that begin in summer 2024. A huge fan of the Olympics and Team USA, Dolly aligned with NBCU to produce an Olympic-themed video that celebrates the athletes and gets people excited about next year's Games in Paris.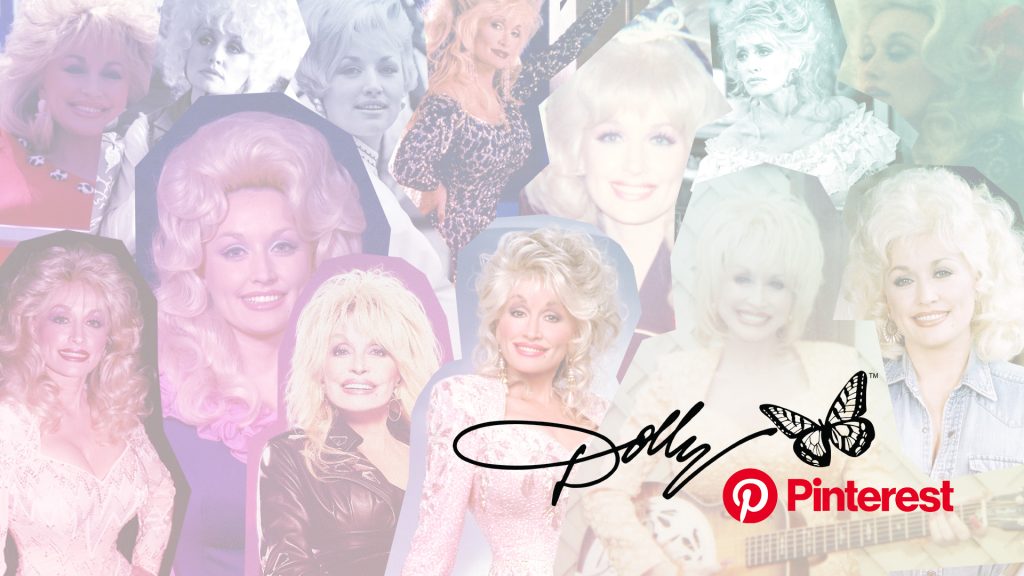 Dolly Launches Official Pinterest Profile
For the first time, Dolly's taking to Pinterest to give Pinners an insider's look into her story, style and inspiration, from past to present. Like her beloved "Coat of Many Colors," a lifetime of moments are weaved together, across a colorway of boards, Pin-by-Pin, to showcase "Dollycore" like never before on her Official Pinterest Profile.
EMBRACE THE SOUNDS OF AUTUMN
Autumn invites us to embrace its soothing sounds, from the gentle rustle of leaves to the rhythmic patter of rain. Take a moment to step outside and allow these simple melodies to serenade your soul. Within the serenity of these moments, you'll discover the profound beauty of fall.
"Sounds of Nature"
I can hear the wind go whistling through the treetops
I hear raindrops falling softly to the ground
In the distance I can hear the roar of thunder
Seems there's sounds of nature all around
Sounds of nature fill the air with music
How I love and cherish every sound
I often kneel in prayer to thank the Master
For the sounds of nature all around
Love,
Enjoy fall family fun at the World's Most Visited Dinner Attraction™
Are you ready to take the reins this fall and experience an unforgettable autumn adventure? Visit Dolly Parton's Stampede! With locations in both Branson, MO and Pigeon Forge, TN, there's no better place to celebrate the fall season.
Enjoy thrilling horse riding stunts, stunning musical productions, breathtaking aerial performances, and a delicious four-course feast when you visit this family-friendly, world-class dinner attraction. Keep reading to learn what you'll love about visiting Dolly Parton's Stampede in the fall.
High-Spirited Autumn Adventure
Kick off the fall season with an adventure like no other at Dolly Parton's Stampede. You'll get to watch as 32 magnificent horses and a cast of talented trick riders perform daring stunts, captivating audience members with their talents. The high-spirited adventure also features friendly competition, aerial performances, musical productions, and spectacular special effects. It's a show that all ages will love!
Savory Fall Feast
It wouldn't be the world's most visited dinner attraction without a delicious meal! You'll be able to enjoy a four-course feast as big as the autumn harvest when you take your seats. The feast is sure to satisfy all your country cravings, with The Stampede's famous creamy vegetable soup, a homemade buttery biscuit, a tender whole rotisserie chicken, hickory-smoked barbecued pork loin, buttery corn on the cob, an herb-basted potato, and a specialty dessert. There's also unlimited Coca-Cola® products, tea, and coffee. Vegetarian and gluten-free meals are available upon request.
Fall Family Memories
There's no better way to enjoy the fall season than by spending time with family members in a place you love! When you visit Dolly Parton's Stampede this fall, you're guaranteed to leave with shared memories you'll cherish for years to come. You can even purchase a souvenir family photo together to serve as a reminder of what an amazing time you had together!
Make Fall Plans
Are you ready to start planning your autumn adventure at Dolly Parton's Stampede? Visit the Dolly Parton's Stampede website to get your tickets today!
Dolly rocks her way into a summer of music and celebration!
The sun is shining, the days are longer, and summer is officially in full swing! As a true lover of all things summer, Dolly embraces the joy, warmth and freedom that this time of year brings.
"Summer is when everything comes alive," Dolly says. "It's a time to let loose, have fun and create unforgettable memories."
This summer, Dolly is not only enjoying the simple pleasures of the season, she's been busy making headlines with her latest projects and achievements, giving everyone even more reason to celebrate alongside her as she continues to soar to new heights.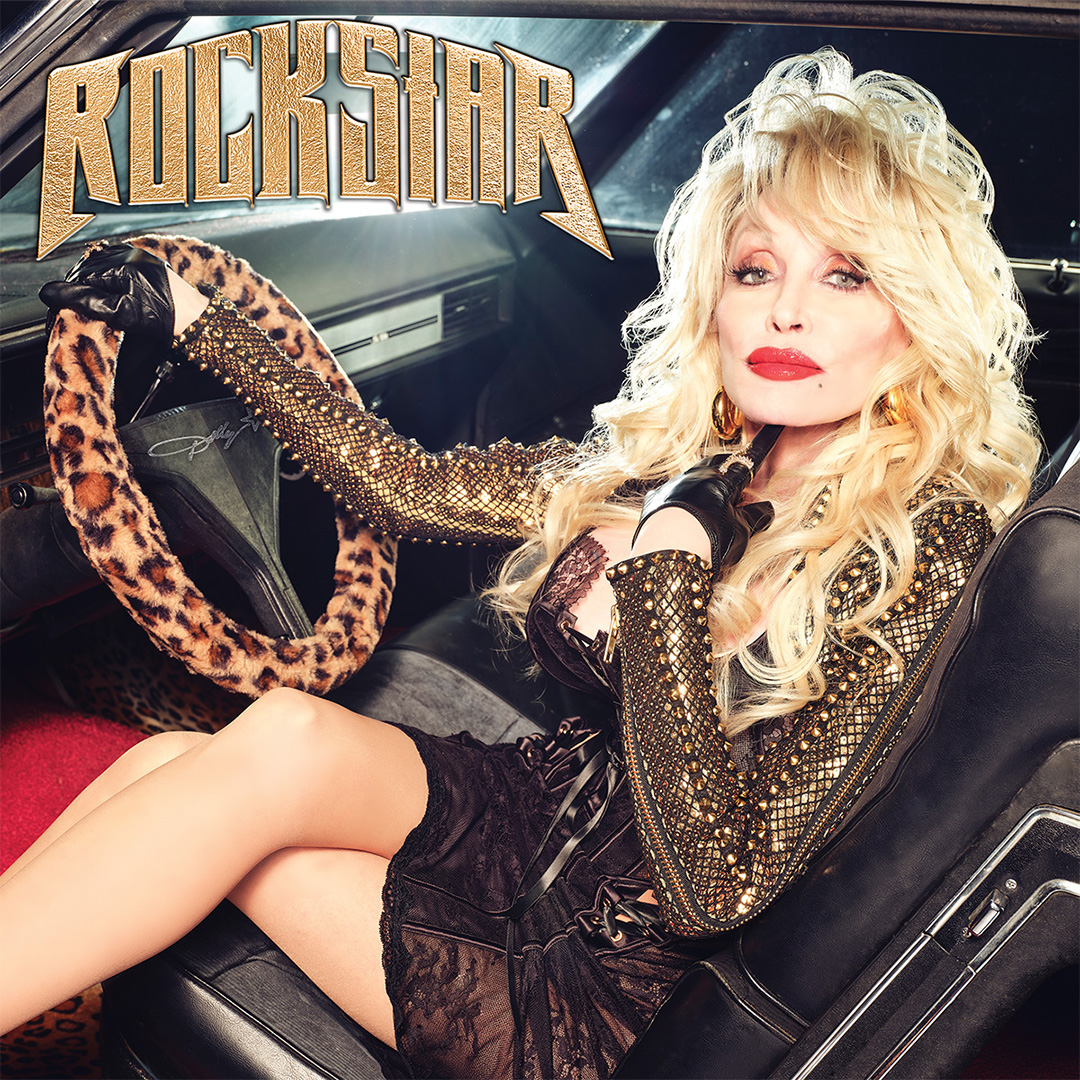 Dolly Parton's First-Ever Rock Album, Rockstar, Set for Global Release November 17
Dolly joined forces with some of Rock music's most legendary artists, along with today's biggest stars, for her first-ever Rock album, Rockstar. Inspired by her 2022 induction into the Rock & Roll Hall of Fame, Dolly teamed up with an all-star roster of musicians for the 30-song collection, which includes 9 original tracks and 21 iconic rock anthems. Releasing November 17, 2023, Rockstar is now available for pre-order and will also be available as a 4 LP set, 2 CD set, digital download and for streaming on all digital service platforms.
Dolly Parton's Imagination Library Has 200 Million Reasons to Celebrate this Summer
Listen to New Songs From Dolly's Upcoming Rockstar Album
Dolly keeps making waves with her upcoming Rockstar album, releasing on November 17. Witness Dolly's rock star dominance as "Bygones" (ft. Rob Halford) with special guests Nikki Sixx & John 5 becomes her 2nd consecutive #1 self-penned rock song on the Classic Rock Songs chart, following the smash hit "World On Fire," as seen in her electrifying performance at the ACM Awards! Plus, don't miss "Magic Man (Carl Version)" (ft. Ann Wilson) with special guest Howard Leese. Get ready for rock and roll magic!
Dolly Joins Slash in Chris Janson's New Song "21 Forever"
In a thrilling new collaboration, Dolly joins forces with fellow Rock & Roll Hall of Fame member Slash and talented Chris Janson in their latest song, "21 Forever." The soaring track is now available to stream, from Chris Jansen's album The Outlaw Side of Me.
SONGS OF SUMMERTIME
As we savor the sun-kissed days and embrace the carefree spirit of summer, let's celebrate the happy moments, big and small, that make this season so wonderful.
"Tennessee Mountain Home"
Sittin' on the front porch on a summer afternoon
In a straightback chair on two legs, leaned against the wall
Watch the kids a playin' with June bugs on a string
And chase the glowin' fireflies when evening shadows fall
In my Tennessee mountain home
Life is as peaceful as a baby's sigh
In my Tennessee mountain home
Crickets sing in the fields near by
Love,