Embrace the Season of Giving With Dolly Parton's Imagination Library
Dolly Parton's Imagination Library welcomes the holiday season by celebrating major achievements in literacy while cherishing the gift of quality time with family.
As of November 2023, Dolly's childhood literacy program has gifted over 224 million books to children across the U.S., Canada, the U.K., Australia, and the Republic of Ireland. As we enter into the holidays, the Imagination Library continues to embrace the spirit of the season by gifting more books to more children around the world and inspiring us all to Dream More, Learn More, Care More and Be More!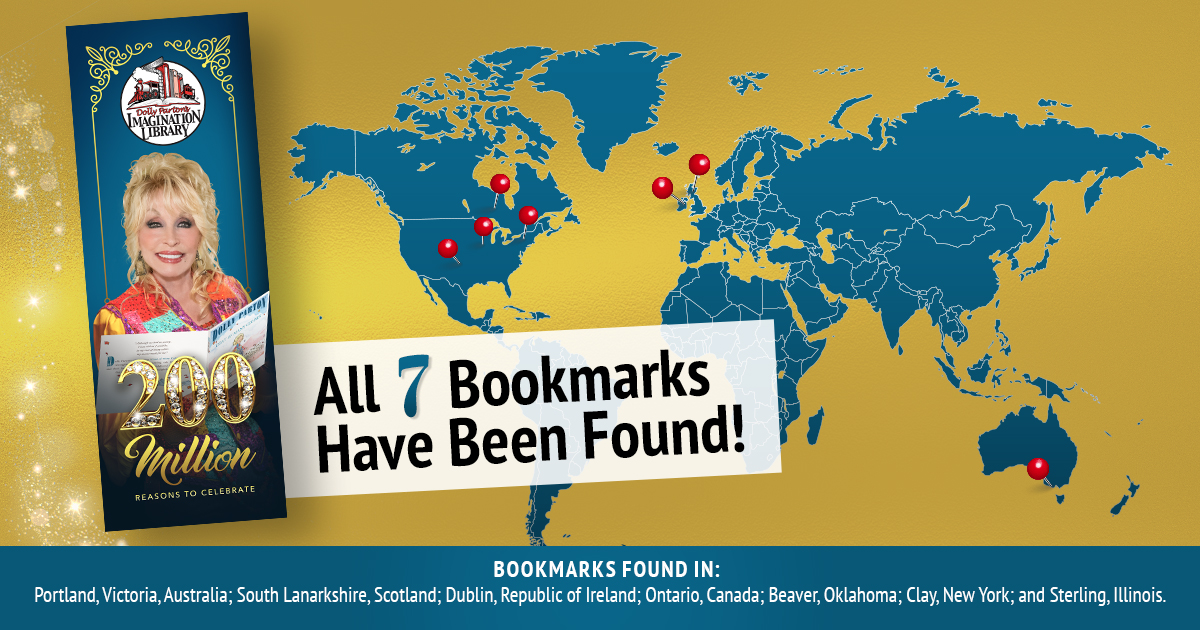 Celebrating Over 200 Million Books Gifted Globally
To celebrate the significant milestone of gifting over 200 Million Books globally, seven golden Dolly bookmarks were randomly hidden inside Imagination Library books gifted during International Literacy Month (September).
In October, it was announced that all seven bookmarks were found by children in five different countries (Portland, Victoria, Australia; South Lanarkshire, Scotland; Dublin, Republic of Ireland; Ontario, Canada; Beaver, Oklahoma; Clay, New York; and Sterling, Illinois). These families received (if they chose) a once-in-a-lifetime opportunity – a video chat with Dolly, herself! They also received a personalized signed letter from Dolly, an autographed photo from Dolly, and four Dollywood Theme Park tickets. To mark this tremendous milestone, The Dollywood Foundation will be donating $2,000 USD/CAD/AUD or £2,000 GBP on behalf of the child to their Local Imagination Library Partner in their community as a thank you to whom Dolly calls, the true heroes of her program.
Congratulations to these seven lucky families and thanks to our partners & supporters for this huge milestone!
Gifting More Books to More Children
Dolly's dream has always been to inspire a love of reading among preschool children and their families by providing them with the gift of a specially selected book each month. What started in 1995 in Dolly's hometown of Sevier County, TN, has now grown into an international program. While Dolly and the Dollywood Foundation cover many overhead costs and administration needs, the Imagination Library is made possible through funding shared by Dolly Parton and local community partners. So, when the program becomes available to children in new areas, it's an accomplishment worth celebrating!
Louisiana Announces Goal to Make Books Available to All Children Ages 0-5 in Every Parish!
Louisiana Governor John Bel Edwards recently joined Dolly Parton, the faculty and students of Crestworth Early Learning Center, East Baton Rouge Parish Superintendent Sito Narcisse, and local leaders to announce the statewide expansion of Dolly Parton's Imagination Library.
Currently, Louisiana has 32 programs covering portions of 30 parishes in Louisiana. Nearly 19,000 eligible children in the state are currently receiving free books through these existing programs. The goal of the statewide expansion is to make books available to children ages 0-5 in every parish in Louisiana. Visit imaginationlibrary.com to learn more and check availability as the program expands across the state!
Dolly Parton's Imagination Library is Now Available to all Children Under Five in Missouri!
Missouri Governor Michael Parson recently joined Dolly Parton to announce the statewide expansion of her namesake Imagination Library book-gifting program. Missouri is the latest state to commit to achieving statewide coverage, with Missouri's Department of Elementary and Secondary Education(DESE) announcing that 100% funding for books and mailing for every child will be made possible by legislation (Section 178.694 RSMo. and DESE FY2024 budget) for many years to come.
To receive these books, all parents or guardians need to do is register their children in the program. High-quality, age-appropriate books are then mailed each month to the name of the child enrolled. Visit imaginationlibrary.com to learn more and register a child.
Cherish The Gift of Quality Family Time
The holidays are special for many reasons, but perhaps the most special of all is the quality time spent with family. It's a wonderful time of year to cozy up with your child and read a good book together! Here are a few of the specially selected, age-appropriate books going out to registered children this season.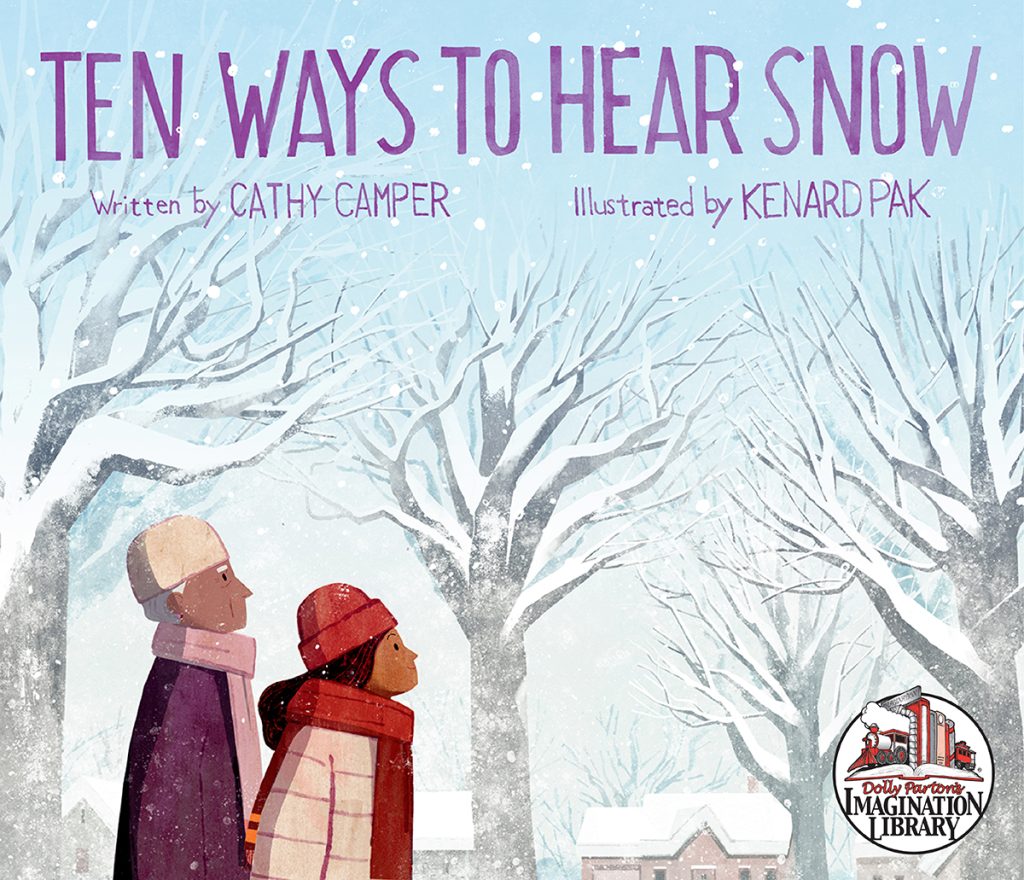 "Ten Ways To Hear Snow" by Cathy Camper, Illustrated by Kenard Pak
Embrace the magic of winter with this heartwarming story that celebrates the simple joys of a snowy day and the power of mindfulness.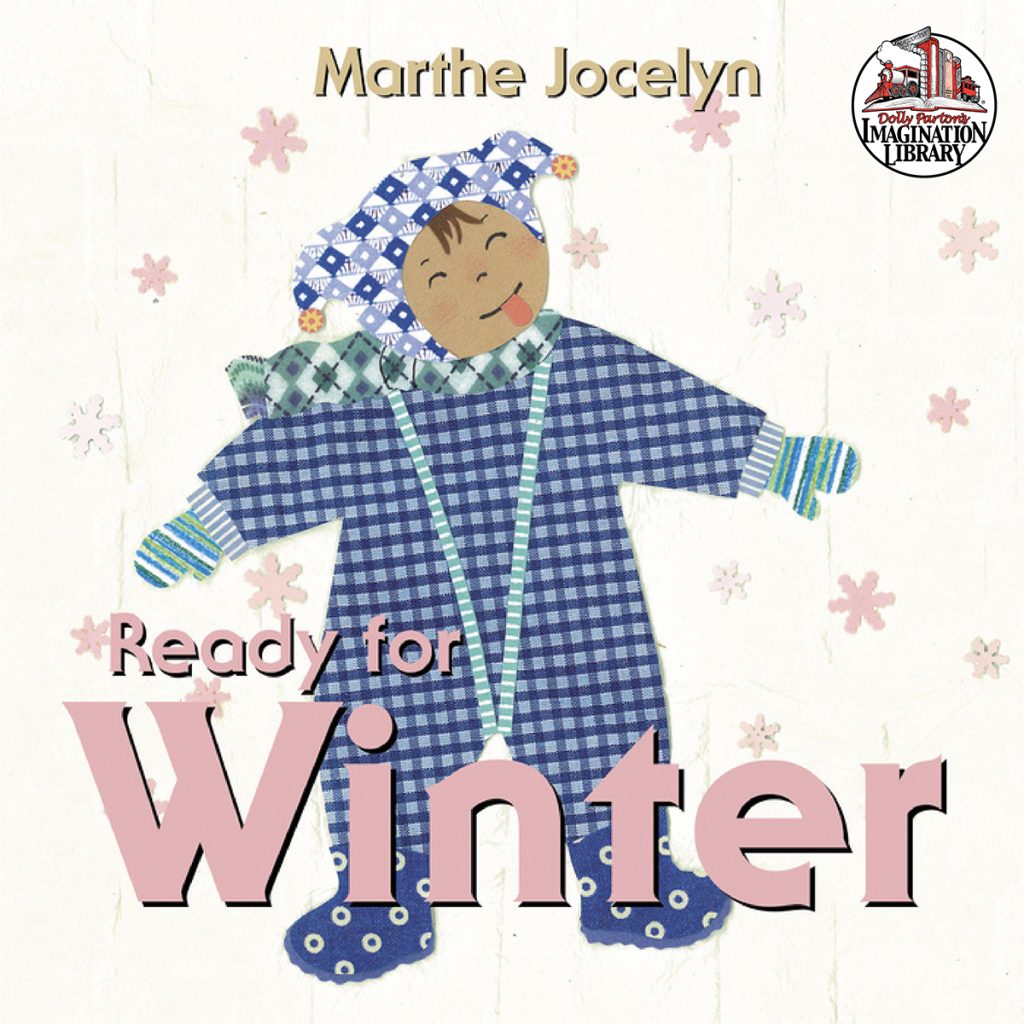 "Ready for Winter" by Marthe Jocelyn
This lovely picture book teaches your tots all about winter clothing and how to dress for colder weather.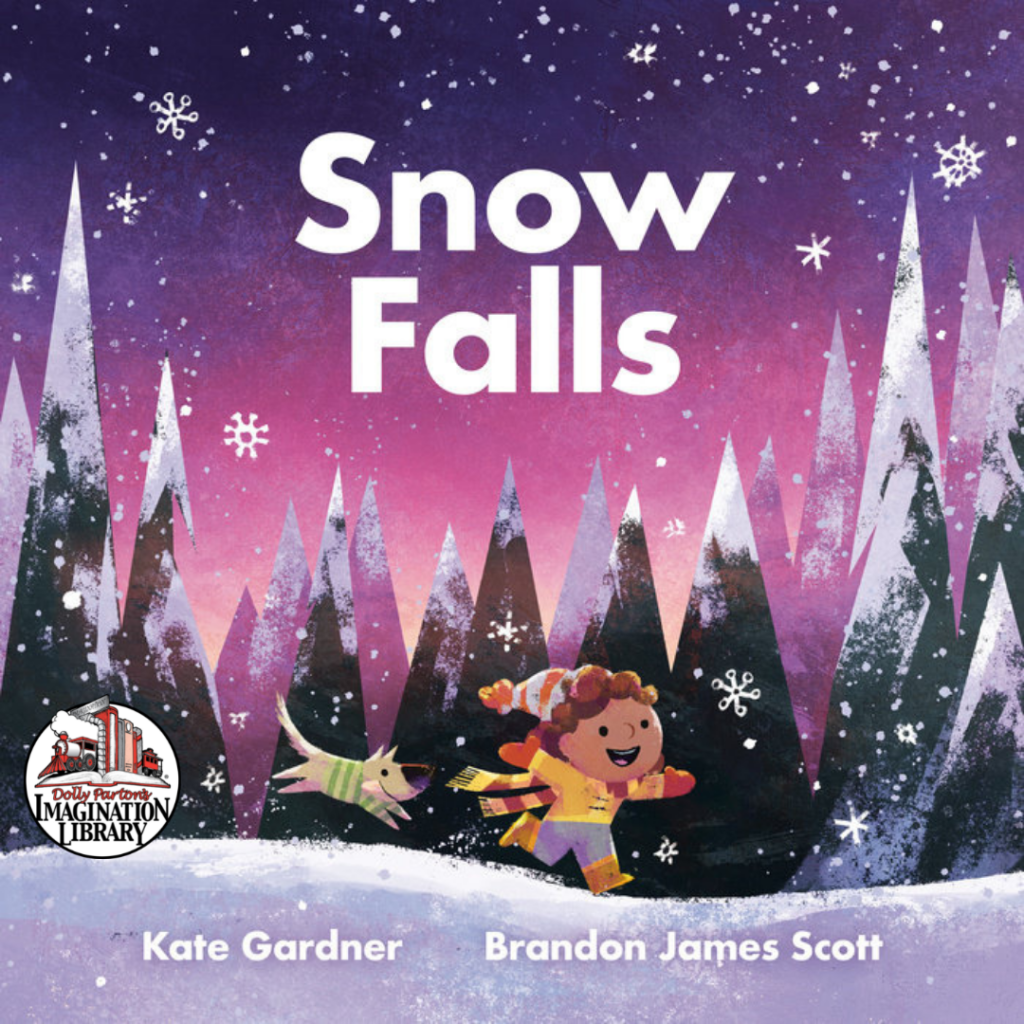 "Snow Falls" by Kate Gardner, Illustrated by Brandon James Scott
This easy-to-read picture book introduces your child to the magic, fun and beauty of snow!
Show Your Thanks by Giving
Join in the spirit of the season and give the gift of reading with families in your community by donating to your local Imagination Library! A donation as small as $26* covers the cost of providing an Imagination Library book to a child each month for one year!
*Notates USA. Annual cost varies per country.
New to the Imagination Library?
Check availability in your area to register a child, sign up to receive a notification when the Imagination Library becomes available to you or learn more about how to Start A Program in your area.