Dolly accepted the 2010 Liseberg Applause Award for her theme park, Dollywood, in Pigeon Forge, Tennessee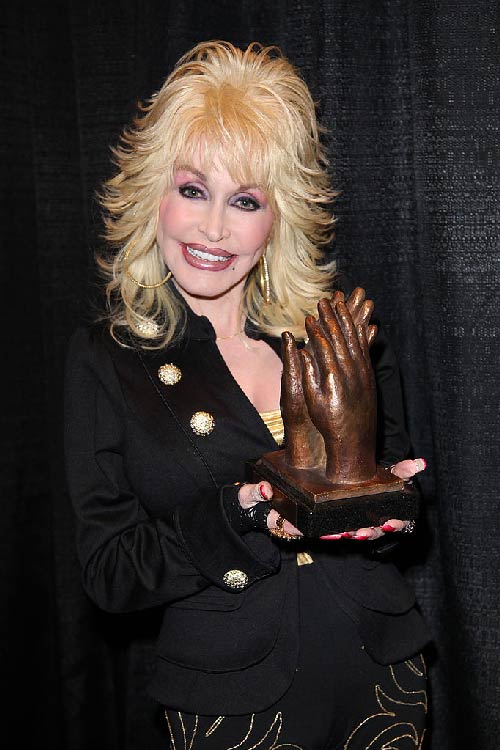 Dolly accepted the Liseberg Applause Award, the amusement park industry's most prestigious honor, at the Amusement Park International Expo in Orlando, Florida, in November 2010 for her Dollywood theme park in Pigeon Forge, Tenn.
The Applause Award is given out every other year (since 1980) and is designed to honor a park whose "management, operations and creative accomplishments have inspired the industry with their foresight, originality and sound business development," according to a statement from Liseberg park in Gothenburg, Sweden.
Mats Widen who was in charge of the selection committee explained why Dollywood received the amusement park equivalent of the Oscar,
"It's probably the friendliest park in the world... The thing that stands out the most are the people."
In addition to recognizing her partners, Jack and Pete Herschend of Herschend Family Entertainment, and the region where Dollywood  is located, the Great Smoky Mountains, in her acceptance speech, Dolly also included one of her classic 'Dollyisms' referencing her famous bustline,
"Of course, Walt Disney became successful because he had Mickey Mouse who has two big ears... So I figured I could be successful with Dollywood with my two big partners."