Experience America's Best Christmas Tradition at Dollywood November 6 - January 2
The holidays are in full swing in Pigeon Forge,TN, where guests can experience America's best Christmas tradition, Dollywood's Smoky Mountain Christmas presented by Humana, beginning Saturday, November 6 and running through January 2, 2022.
The light shines on Smoky Mountain Christmas thanks to the glow of more than five million gleaming holiday lights, award-winning stage productions and the warm family traditions that so many guests have enjoyed for more than 30 years. Dollywood is fresh off its 13th consecutive Golden Ticket award for Best Theme Park Christmas event. In fact, it is the only park in the world to earn this prestigious industry honor. For guests, Smoky Mountain Christmas always marks the beginning of the "Dolly-days." Dolly said,
"Christmas really is the most special time of the year, because it's when we all come together to share those precious memories we all hold dear. It's when we take time to remember those cherished times and stories from the past, but it's also when we start so many new traditions that will become the stories we tell years from now. I hope that everyone who visits Dollywood this season experiences the love and joy of a traditional Smoky Mountain Christmas. During their time here, we hope they'll laugh, love and linger as they enjoy the light of the season. We also hope they create those new memories and family traditions that they'll share for many years to come."
Glacier Ridge
Glacier Ridge presented by Goo Goo Cluster fills Dollywood's Timber Canyon, Wildwood Grove, Wilderness Pass and Upper Craftsman's Valley with an expansive arctic experience sure to inspire and delight guests. Wilderness Pass serves as one of the highlights of Glacier Ridge, thanks to the Wonderful Christmas! Plaza Tree Show, which features a 50-foot tall animated tree sparkling to life to present a fully-synchronized, dazzling light show throughout the evening.
Dollywood guests are immediately enveloped in the illumination of millions of holiday lights, which create a festive Christmas atmosphere that has become a cherished family tradition for generations. While the lighting itself remains familiar to guests, area-based themes and lighting designs throughout the park provide a sense of wonder and discovery around each turn.
Santa's Dollywood Cabin
Last year, Old Saint Nick allowed visitors to watch him hard at work in his little cabin in the woods at Dollywood. For the kids (and kids at heart) wondering what Santa is up to this year, he enjoyed his time in the Smokies so much that he has returned to his new home away from home.
Most people don't know that when he isn't hard at work at the North Pole, Santa likes to visit East Tennessee and his great friend, Dolly! Guests who visit Santa's cabin can literally see inside as he reviews "the list"! Kids discover whether their name is on the naughty or nice list, and they might even have their photo made as they peer through the window during this once-in-a-lifetime chance to catch Santa at work.
Spectacular Holiday Entertainment
Dollywood's family favorite shows will be lighting up both indoor and outdoor stages. The festival's headline show, "Christmas in the Smokies," has been a must-see for families every Christmas season since it began more than 30 years ago. Families can also enjoy "'Twas the Night Before Christmas," "O' Holy Night," "Christmas with the Kingdom Heirs," "The Mistletones," "Appalachian Christmas with the Smoky Mountain String Band" and more.
Returning for its second year, the "Merry & Bright!" fireworks display is a sparkling ending to a Christmas-cheer filled day at Dollywood. "Merry & Bright!" fills the sky above Dollywood with dazzling lights set to the rhythm of upbeat contemporary holiday hits. The show, which was only on weekends in 2020, was so popular that guests will now be able to experience it every evening of operation during the festival! Families can dance and sing along to favorite Christmas songs as the fireworks shine and shimmer above, allowing families to create one last special memory before leaving the park.
Festive Food Offerings
For those looking to celebrate the holidays with the perfect family meal, Dollywood's team of chefs have a menu full of culinary surprises sure to delight. From creole-roasted turkey breast and smothered pork loin to braised beef short ribs and lobster bisque, a selection of hearty favorites are sure to remind guests of Christmases past. A number of unique items abound including egg nog cheesecake, hazelnut churros, Santa's chilled cocoa and more.
World-Class Rides
As always, guests can experience Dollywood's world-class rides amidst the hustle and bustle of the park during the holidays, as most rides are operational during the Christmas season. Nothing compares to racing quickly through the night sky with millions of lights twinkling below.
No matter what activities are on the Christmas list this year, Dollywood's Smoky Mountain Christmas is sure to shine a familiar light on holiday traditions that families will share and cherish for years to come.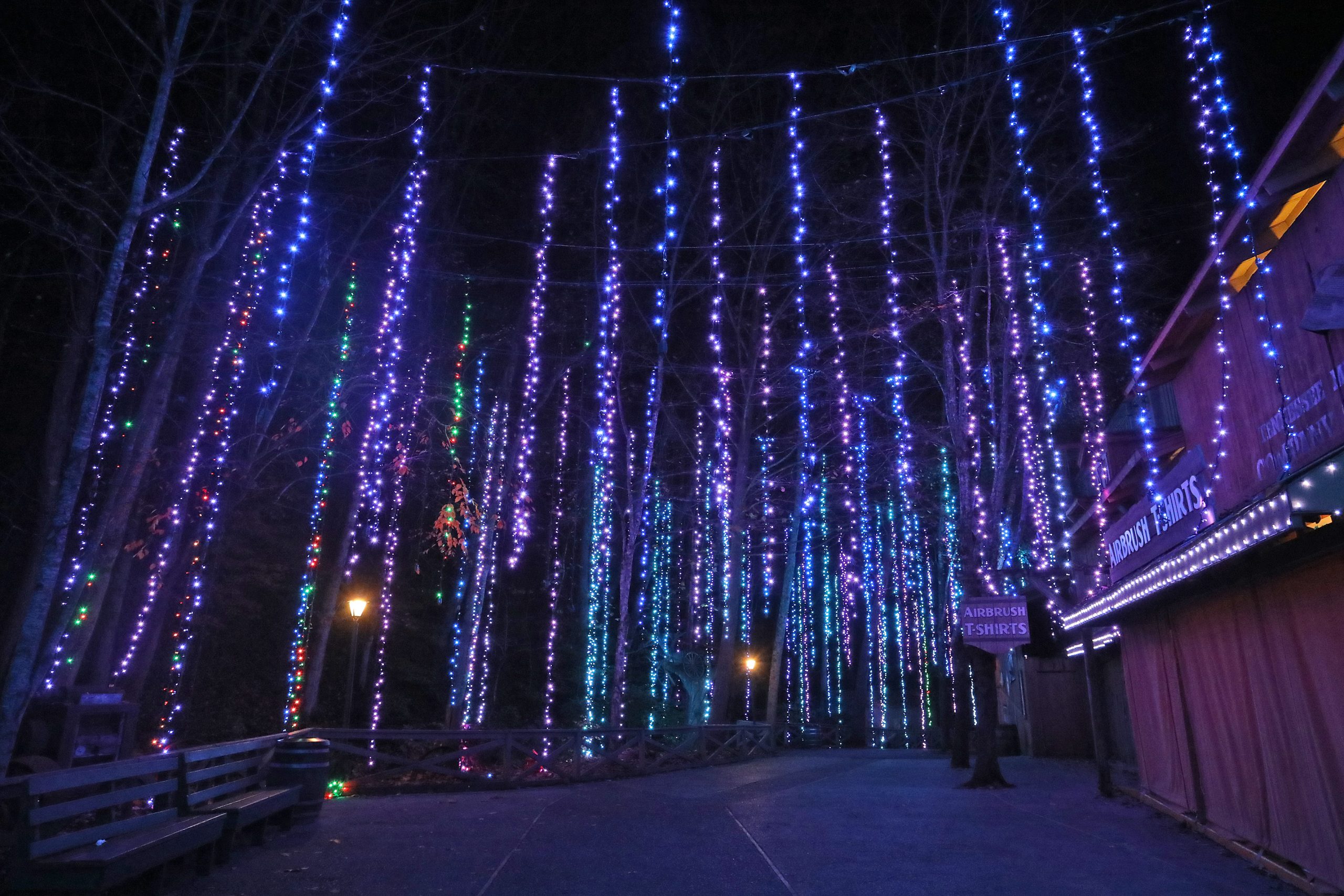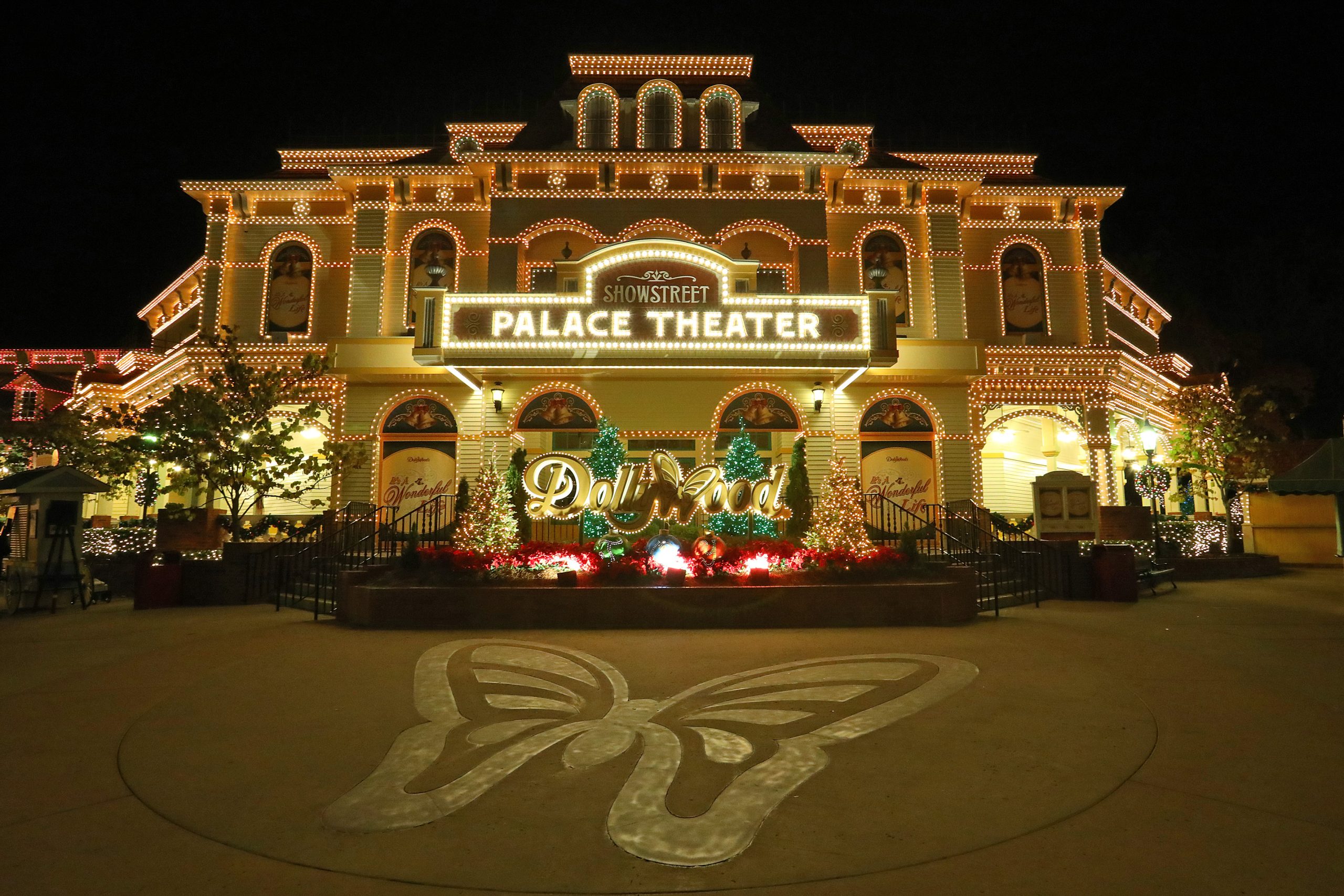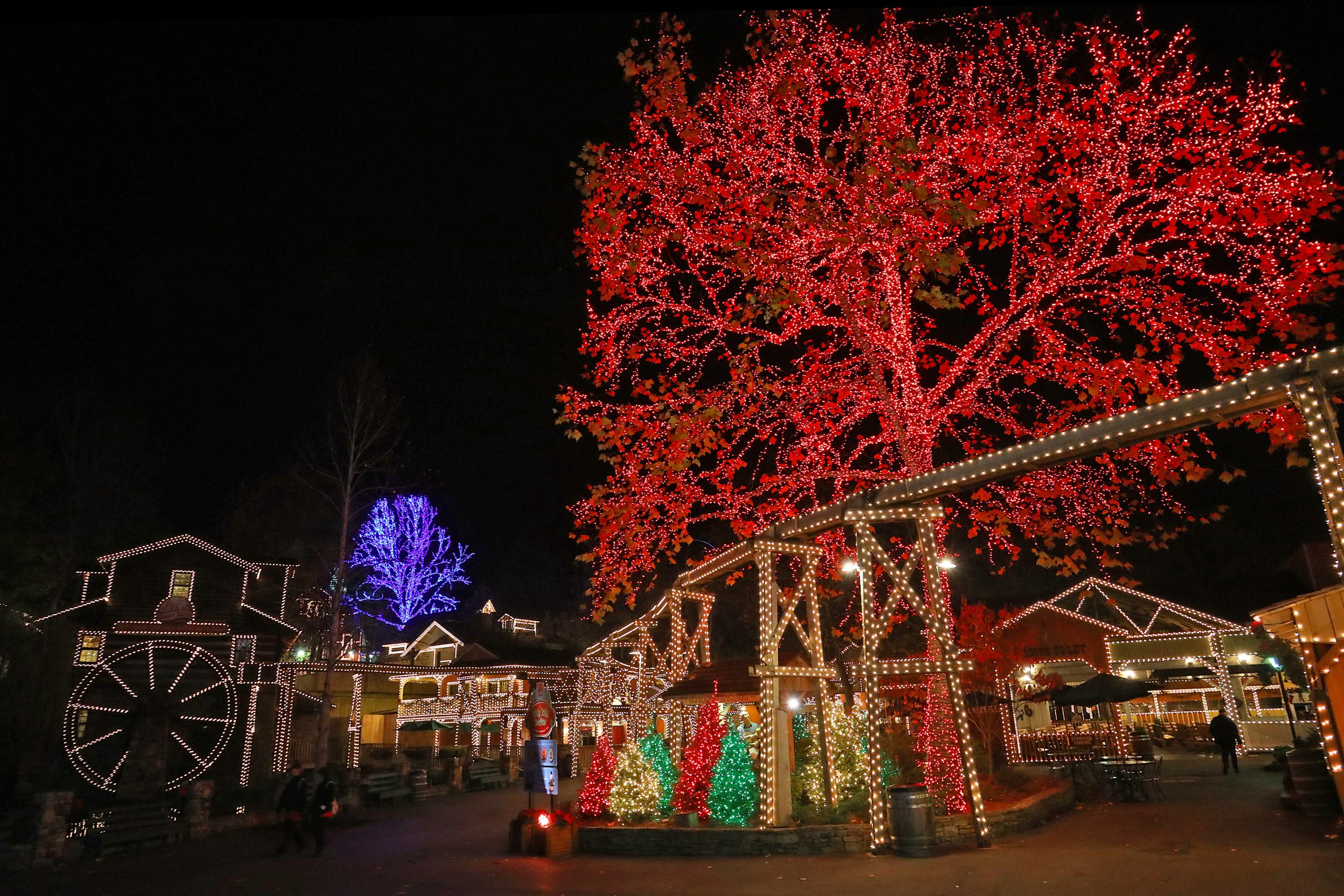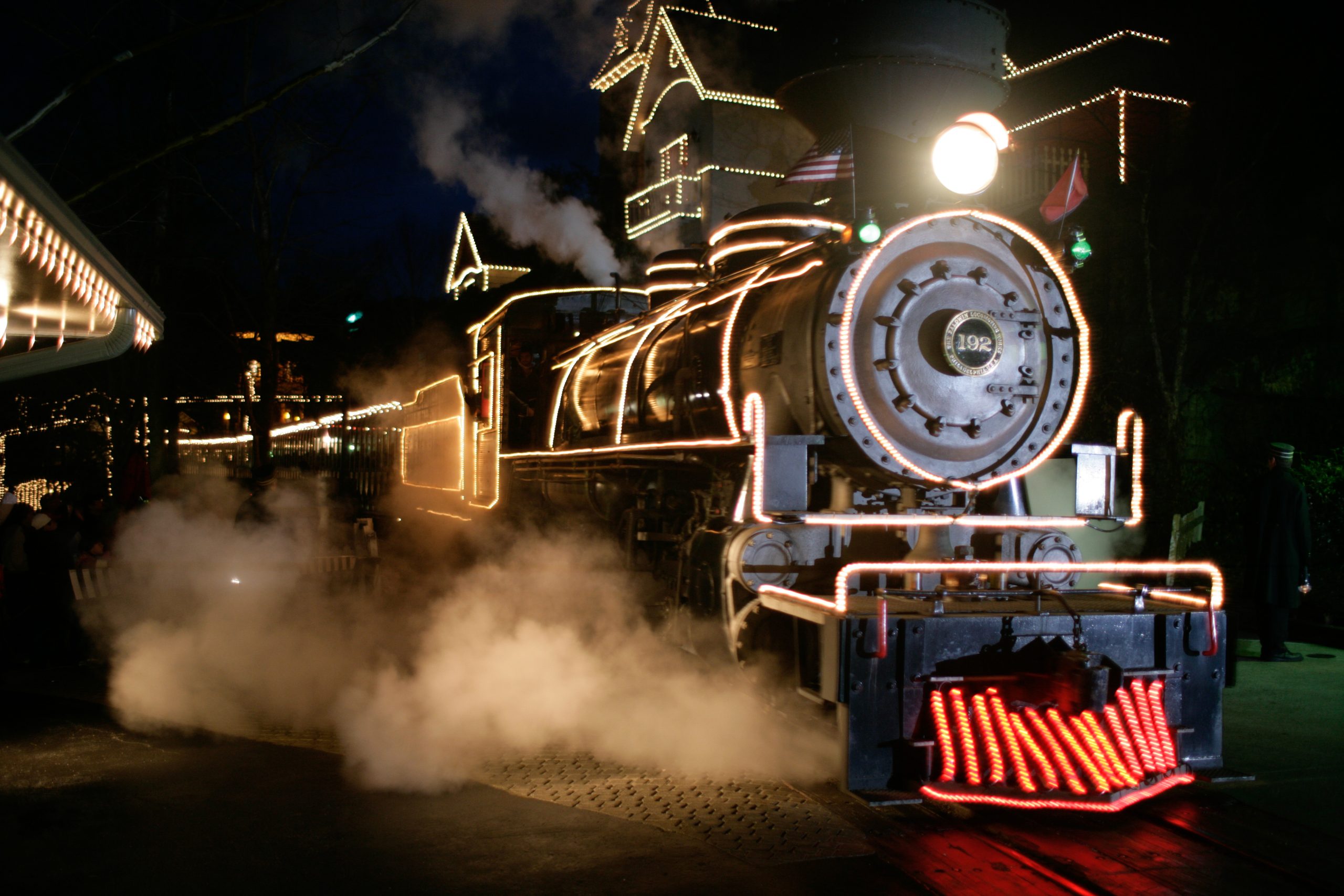 Dollywood's DreamMore Resort and Spa
The Christmas fun makes its way to Dollywood's DreamMore Resort and Spa with even more ways to help families create memories this holiday season. To create a truly immersive Smoky Mountain Christmas experience, the resort is celebrating the holidays with a variety of festival-inspired activities, crafts, entertainment, décor and culinary options.
The resort's halls are decked in beautiful décor inspired by warm, rich memories of Christmas in the Smoky Mountains. The centerpiece is an awe-inspiring, two-story Christmas tree that can be seen from both levels of the lobby.
DreamMore Resort's culinary team is preparing delicious holiday meals in Song & Hearth: A Southern Eatery. Guests can gather together to give thanks and enjoy a delicious meal throughout the season, or experience one of three holiday dining experiences—Thanksgiving brunch, a Christmas Eve dinner or a Christmas Day brunch.
On select nights during the week, live entertainers will put guests in the holiday spirit with beloved Christmas tunes, while a special Christmas Tree Show takes place hourly each evening beginning at 5:30 p.m. by The Swimming Hole.
Plan Your Visit
For more information and a park operating calendar, please visit dollywood.com or download the Dollywood app.