Two new rides and two new, special events are coming to Dollywood in 2017 in what Dolly is calling "the year of the family!"
Coming off a record year which featured the best new attraction of 2016, Lightning Rod, as well as the successful first anniversary of Dollywood's DreamMore Resort, The Dollywood Company continues to provide more unique experiences at each of its family-friendly properties.
New Rides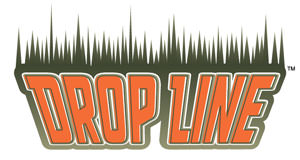 Two new family rides debut this summer at Dollywood providing thrilling new adventures for guests. The first is Drop Line, a 200-foot tall free-fall experience that towers over Timber Canyon and provides an incredible view of the park before its exhilarating finish. The drop tower ride lifts Dollywood guests nearly 20 stories above the Canyon's pool, before plummeting them back to the ground in a thrilling rush. Also new is Whistle Punk Chaser, a junior coaster which throws exciting twists and turns at Dollywood's younger loggers, helping prepare them for the day they can join their parents aboard the award-winning Thunderhead wooden coaster. Dolly said,
"As everybody already knows, family is very important to me. These days, there doesn't seem to be enough time for families to be together, whether you're a just a couple like me and Carl or you have 12 kids like my family did growing up. That's why we continue to add all these new rides and shows for families to experience together."
Dolly continued,
"We have something for everyone, but even more important, we have something for you AND your family. We're adding so much this year; I'm calling 2017 'the year of the family!'"
New Events
In addition to the new attractions, families have two engaging new events to experience 2017. Just in time for families enjoying spring break, the park will introduce enra, a Tokyo-based dance company featured on "America's Got Talent" in 2015. The group wowed audiences with their high-energy multi-media dance, light and video fusion show. Interactive video and lights combine with the talented performers to create a unique, cutting-edge experience for guests.
In October, Dollywood's Harvest Festival adds the spectacular GREAT! Pumpkin LumiNights event. This nighttime event immerses families in fabulous fall pumpkin illumination. Additionally, a new pumpkin trail comes to life after dark with a number of spectacular pumpkin displays glowing with the fire of fall. The festival also includes the Southern Gospel Jubilee which brings in the greatest Southern gospel talent around. Gene Scherrer, Dollywood Vice-President and General Manager said.
"We are really excited about adding the GREAT! Pumpkin LumiNights to our Harvest event. We've created a number of impressive displays that will light up the night and allow us to add some new experiences for families to enjoy the fun of fall in a uniquely Dollywood way."
The company also recently announced the addition of TailSpin Racer, a multi-lane, mat-racer-style slide to Dollywood's Splash Country for 2017. The parks' 2017 additions are all part of the $300 million investment in Dollywood which Dolly announced in 2013.