Amazon Music announces a new holiday experience, "Dolly Parton's Comin' Home for Christmas," hosted by Emmy Award winner Leslie Jordan
Today, Amazon Music announced "Dolly Parton's Comin' Home for Christmas", an exclusive holiday experience featuring a performance and Q&A for fans with the country music icon. Emmy Award winner Leslie Jordan will host the event beginning at 10am PT/12pm CT on November 13 via Amazon Music's Twitch channel and within the Amazon Music mobile app via Twitch and Amazon Music's new live streaming functionality, as well as on Amazon Live - Amazon.com/live - on desktop, mobile, Fire tablet, or via the Amazon Shopping App on Fire TV.
"The memories of home and the joy that surrounds the holiday season made 'COMIN' HOME FOR CHRISTMAS' the perfect title for this very special event with Amazon Music," says Dolly Parton. "Even though this year has in many ways kept us apart from one another, I hope this special will bring us all together!"
"Dolly Parton's Comin' Home for Christmas" will include a performance by Dolly of new music from her latest album, A Holly Dolly Christmas, including, "Circle of Love," "Comin' Home For Christmas" and "Mary, Did You Know?" Dolly will then join live to take questions from viewers, who can submit questions beforehand by commenting on her social posts about the event. Host Leslie Jordan said,
"Well, Sh*t. Meeting Dolly was like getting every gift I ever wanted under the Christmas tree. Her Christmas program on Amazon will be a gift to us all. What a joy it will be to join her as the host on November 13th."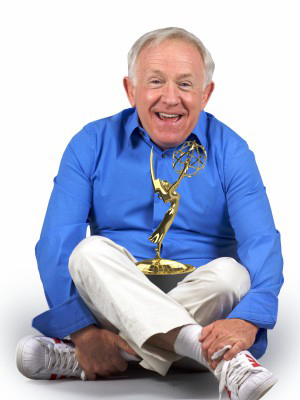 Amazon Music and Amazon Live have also collaborated with Dolly to raise awareness for Dolly Parton's Imagination Library, a book gifting program that gifts free, high-quality books to children from birth until they begin school, no matter their family's income. The stream will include a link for viewers interested in learning more about the organization. The Imagination Library will be the subject of a new feature-length documentary set to air on Facebook on December 9, 2020. Watch the trailer for "The Library That Dolly Built."
To get ready for the event, fans can shop Dolly Parton's Amazon Music store to find exclusive merch items they cannot find anywhere else, including a wide variety of tees, hoodies, and popsockets. Additionally, Amazon Music is featuring two exclusive bonus tracks from A Holly Dolly Christmas, "The Wishbook" and "Three Candles." Further, only Amazon is offering her new 8-track and cassette for A Holly Dolly Christmas, each containing a bonus track.