Dolly Celebrates Her Favorite Time of Year and Embraces the Beauty of Fall
As summertime comes to a close, the days start to get shorter, and we all get to slow down a bit to appreciate the beauty that arrives with autumn. Dolly ushers in a celebration of this wonderful season by sharing everything she loves about her favorite time of year.
"I love fall. It's my favorite time of the year," Dolly shared. "I love all the fun, the food, the beautiful leaves… I love all of God's beauty and the fall, I think, shows it almost more than any other part of the year."
FALL FAMILY FUN
Dollywood welcomes guests to celebrate the splendor of autumn during their annual Harvest Festival, happening September 24-October 30. The popular event, which includes the family-friendly Great Pumpkin LumiNights, features all of the fun, flavorful food and award-winning entertainment that make this a must-see experience for your family this fall!
Dolly's Stampede in Pigeon Forge and Branson welcomes families to saddle up for an autumn adventure filled with thrilling horse riding stunts, while enjoying a bountiful four-course feast. Buccaneers of all ages will enjoy visiting Pirates Voyage in Pigeon Forge and Myrtle Beach, where a swashbuckling adventure awaits!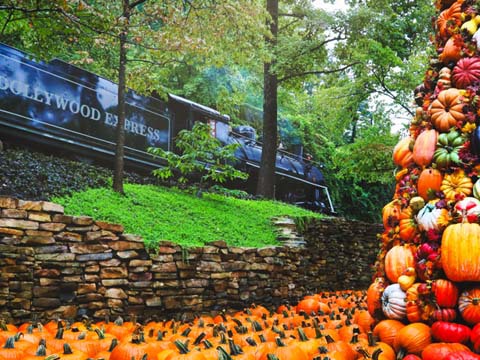 NEWS WORTH SHARING
Library of Congress
Dolly's Imagination Library received one of the highest literacy honors from the Library of Congress for its dedication to inspiring a love of reading in children. The Library of Congress awarded the Imagination Library with the $150,000 David M. Rubenstein Prize for its work in gifting more than 167 million books to children around the world.
Emmy Win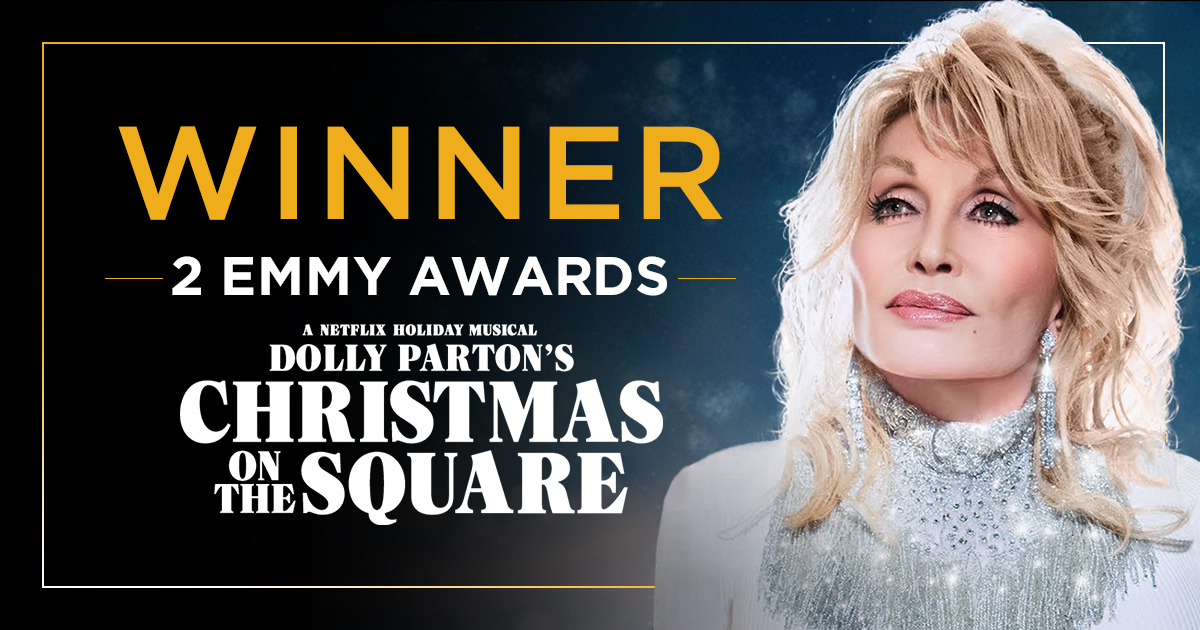 During the 2021 Creative Arts Emmy Awards ceremony, Dolly won her first Emmy for Outstanding Television Movie as executive producer of her Netflix holiday musical, "Dolly Parton's Christmas on the Square." The film's choreographer, Debbie Allen, also took home an Emmy for Outstanding Choreography For Scripted Programming.
TIME Magazine
TIME Magazine has named Dolly Parton among the 100 most influential people of 2021, with a foreword written by her goddaughter, Miley Cyrus. Dolly is one of only two country artists, along with Kane Brown, who earned a coveted spot on the list, announced on Wednesday, September 15.
MUSIC & MORE
"Eagle When She Flies"
Dolly has partnered with award-winning Puerto Rican musician José Feliciano to add some "new flair" to her song, "Eagle When She Flies," in a new recording of the country music classic.
Dolly – Scent From Above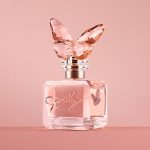 Dolly's first-ever signature fragrance in partnership with Scent Beauty is now available! Dolly – Scent From Above transports us to a place where everything is possible. Flowers blossom with rhinestone hearts and playful butterflies. Notes of mandarin, peony blossoms, jasmine, vanilla, sandalwood, musk and patchouli are truly Scent from Above.
EMBRACE THE BEAUTY OF AUTUMN
Fall is an inspiring time of year, not just in the Great Smoky Mountains where Dolly grew up, but God's beauty can be seen all around us. As the leaves change and autumn colors burst forth, take time to reflect and embrace the beauty found in our own lives.
"Everything's Beautiful (In its Own Way)"
Words can't describe what I feel inside
When I see the beauty in each coming day
What my eyes behold can't be bought or sold
And everything's beautiful in its own way