University of Tennessee Announces Honors History Class: Dolly's America
After hearing the legendary Dolly Parton speak at a University of Tennessee graduation ceremony, where Parton was given an honorary doctorate degree, Dr. Lynn Sacco proposed an idea to the university's history department; a new course…Dolly's America!
When asked about the University's response to Sacco's proposal, Dr. Ernie Freeburg, Head of UT's Department of History, shared,
"This History Department was both surprised and delighted to learn that Dr. Sacco was proposing to have students dive deep into the life and times of Dolly Parton. One message we send our students is that history is everywhere, not just in wars and the White House, and that one of the best ways to know something is to study it historically."
He adds,
"In the hands of a good historian like Dr. Sacco, a course on Dolly Parton raises so many fundamental questions worth asking in any humanities course—about how place shapes values, our ideas about success, the relationship between art and celebrity."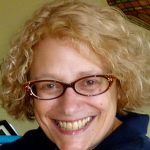 Dolly's America is a course offered to students who are currently in, or who want to participate in, UT's history honors program. Dr. Sacco's approach to this course gives students the opportunity to explore Dolly's Appalachian culture. She utilizes DollyParton.com, a full archive of Dolly's life and career, as a primary source of information for the coursework.
"Students read first about the world into which Dolly was born and then about how Dolly relied on her East Tennessee identity to shape not just her image, but all of her work. By so doing, she brought East Tennessee culture to the world – and the world to East Tennessee."
The course also highlights Parton's business acumen. When asked some of the things her students are surprised to learn about Parton, Dr. Sacco replied,
"Everyone knew Dolly was successful, but they did not know how successful she has been for so long and over so many ventures: songwriting; producing television, theater, and probably more; amusement parks; author; philanthropist; performer."
She also shared the biggest unexpected outcome of the course,
"I knew that most Tennesseans like Dolly. I didn't realize how much UTK students LOVE Dolly!"
Dolly's extraordinary life has now found its way into the world of academics, a new platform where she continues to inspire and be a testament of how sheer determination, hard work and being true to your roots can alter your life and the lives of others.