Dolly Parton Tops Billboard's Top Country Albums Chart For The First Time In The 25-Year History Of SoundScan!
Dolly Parton's "Pure & Simple" debuts at #1 not only in the U.S., but, also on the national country charts in Canada, U.K. and Australia. It's Dolly's first No. 1 in 25 years and her seventh overall.
Dolly's 43rd studio recording and the first release of her recently-announced joint venture between Dolly Records and Sony Music Nashville, achieves #1 on Billboard's Top Country Albums chart with first-week sales of 20,000 units! This marks the first time Dolly has topped Billboard's Top Country Albums chart in the 25-year history of SoundScan.
The new album which released August 19th on Dolly Records/RCA Nashville lands the #11 slot on the all-genre Billboard 200 chart with a first-week total consumption of 21,000. On Billboard's Americana/Folk Albums chart, the disc debuts at #1. In the UK, Pure & Simple enters the all-genre album sales chart at #2, behind Frank Ocean's Blonde.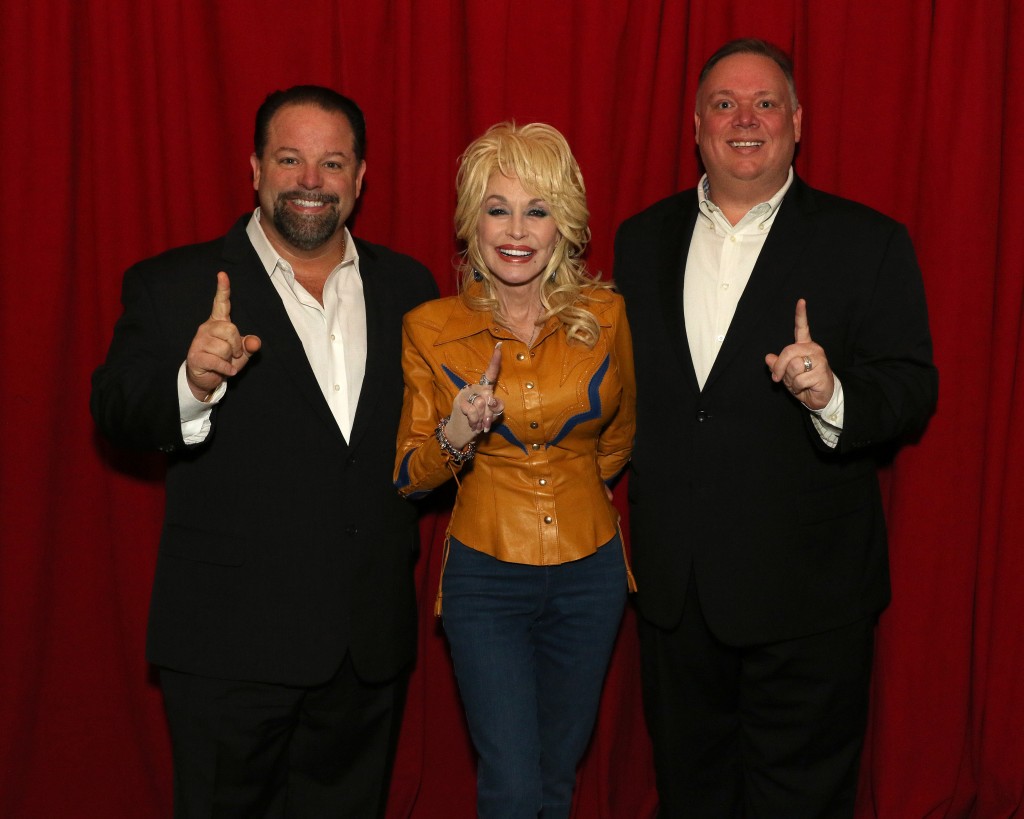 Left to right: Danny Nozell, CEO, CTK Management; Dolly Parton; and, Kirt Webster, President/CEO, Webster Public Relations
Upon hearing the news, Dolly Parton, who co-produced and wrote every song on Pure & Simple, enthused,
"Boy, it's a good day for me. I am a happy girl! It feels great to be #1 as it's been a long time and it feels so good to still be in the game after all this time."
Remarked Doug Morris, CEO, Sony Music Entertainment,
"Congratulations, Dolly, for your stunning debut with Pure & Simple. You put your heart and soul in this album, and we join you in celebrating a long-overdue #1 on the country album chart."
CTK Management CEO Danny Nozell said,
"There is nobody more deserving of this tremendous success. Having worked with Dolly for the past 13 years, I have never met any person that works harder than her. She is a businesswoman that understands her brand and knows exactly what to do and when to do it, and once again, she proves it with a #1 album."
The new project is a collection of love songs written and produced by Dolly. True to its name, the minimalist album uses simple arrangements to create a pure sound.
Dolly's #1 Albums
1991 - "Eagle When She Flies"
1987 - "Trio" (With Emmylou Harris and Linda Ronstadt)
1981 - "9 to 5 and Odd Jobs"
1978 - "Heartbreaker"
1977 - "Here You Come Again"
1977 - "New Harvest…First Gathering"