The exciting 2020 season is underway at Dolly Parton's Stampede in Pigeon Forge, TN and opens on Feb. 21 in Branson, MO!
For over 30 years, Dolly Parton's Stampede has been an attraction that's provided wonderful memories for all that have visited! Dolly and the amazing performers at the Stampede are getting excited about the 2020 season. From pre-show entertainment to breathtaking horse riding stunts while enjoying a savory feast, there is something for every member of your family!
The Most Fun Place To Eat!
Following an incredible Christmas season filled with holiday joy, fans are welcomed to celebrate the American Spirit at Dolly Parton's Stampede. Each year, families and visitors to Pigeon Forge, TN and Branson, MO join the Stampede for an unforgettable ride. The Stampede is an amazing adventure full of friendly North and South competition and thrilling horse riding stunts. If that isn't enough, visitors wow at the spectacular special effects and phenomenal musical productions. And don't forget the mouth-watering four-course feast complete with a delicious dessert!
The Stampede's 2020 show is sure to continue to amaze crowds of all ages while staying true to Dolly's childhood dreams! You're invited to enjoy the high-spirited award-winning adventure you will only find at Dolly Parton's Stampede!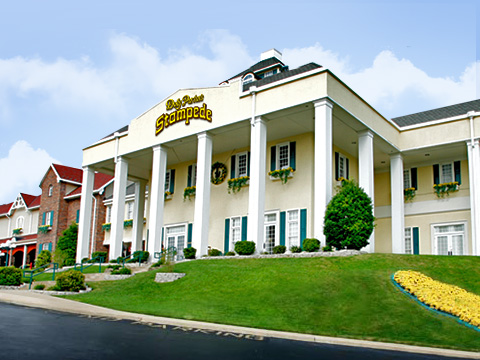 The World's Most Visited Dinner Attraction!
Celebrate a Family Tradition with inspiring, world class performances at Dolly Parton's Stampede Dinner Attraction in beautiful Branson, Missouri. Shows start on February 21, 2020.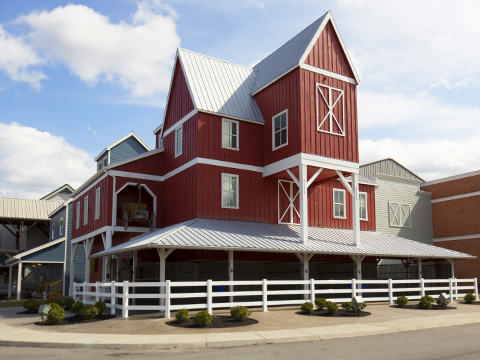 The Smokies Most Fun Place to Eat!™
Searching for family fun and adventure in the Great Smoky Mountains? Join Dolly Parton's Stampede Dinner Attraction in Pigeon Forge, TN for a family feast and fantastic show, fun for all ages. Shows available now.