Dolly Parton brings honor to her father and his legacy through her Imagination Library.
Often in life, people face seemingly insurmountable challenges and for some their response to those challenges creates opportunities for greatness. In some cases, this transition can be immediate and in others, it can simmer for years.
In 1995, already an icon of American pop culture and an international success, Dolly Parton launched her Imagination Library. Today, it's a global book gifting organization that has gifted nearly 150 million free books to children around the world. On many occasions, Dolly has shared her inspiration for the program. She said,
"When I started the Imagination Library, it was to honor my Daddy. My Daddy was so smart but he felt crippled with the fact that he couldn't read and write."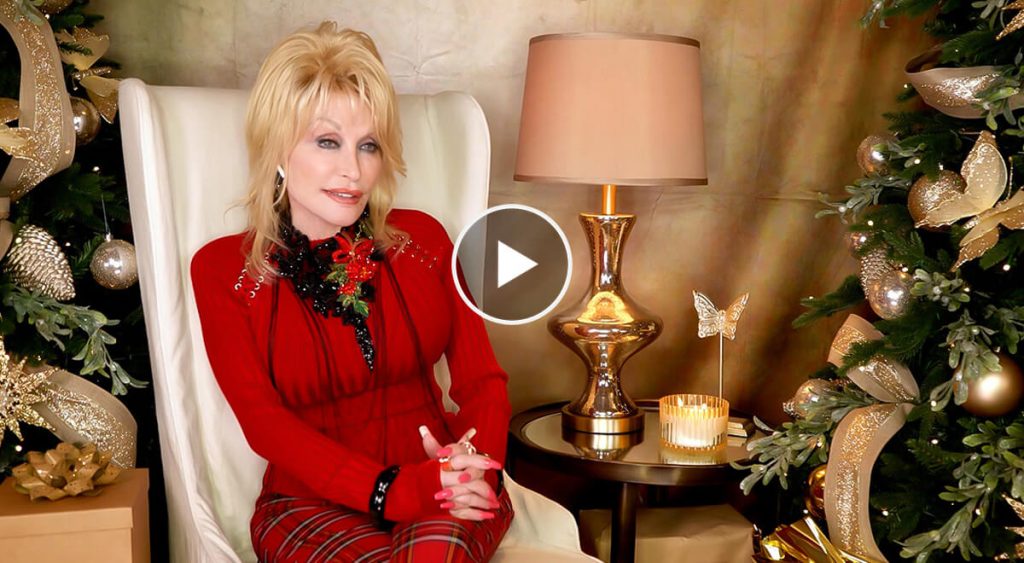 True, the concept was born in the mid-1990s, but in Dolly's mind, the program actually sprang from a seed planted many, many years earlier. To fully understand the birth of the Imagination Library, we must first look at the life and childhood of Robert Lee Parton, Dolly's father.
Many today know Robert Lee as played by Ricky Schroder in the popular NBC movies Coat of Many Colors and Christmas of Many Colors: Circle of Love. The real Robert Lee was born in March of 1921. The son of Walter and Bessie Parton, Robert Lee grew up in what was then a typical way with farm work being a big part of his childhood. For Robert Lee, and many children raised by farmers and sharecroppers, circumstances required them to abandon school and labor to help feed their families. It wasn't seen so much as a choice but a duty.
Unfortunately, for Dolly's father, this way of life meant that he didn't get the chance to learn to read and write. Of course, he supplemented these skills by becoming a knowledgeable farmer, shrewd deal maker and skilled tradesman. He may have raised his family with humble means but he instilled a wealth of love and knowledge in each of his children. Still, he would carry the weight of illiteracy for much of his life. That is until Dolly made it her mission to set the wrong, right. Dolly said,
"When I got this idea to do the Imagination Library I wanted to get Daddy involved in it. I wanted him to help me with that so he could take the pride in that and so he did. He got to live long enough to hear the kids call me the Book Lady."
Dolly doesn't just credit her father's disadvantage with being the inspiration for her Imagination Library, she sees it as his divine calling. If life was determined to keep him from learning to read as a child, Dolly believes God was just as determined to create something amazing because of it. Dolly said,
"I kept telling him, everybody has a different purpose in life and if nothing else maybe this is why you couldn't read and write. Maybe God knew a long time ago that I was going to do something that would help millions of kids and people that couldn't read and write. So I tried to give him that pride."
In 2000, Robert Lee Parton departed this world knowing his daughter had made a difference in the lives and hearts of many children through the books gifted by her Imagination Library. At that time, the program was in the infant stages of a national replication effort that would expand its reach beyond Sevier County, Tennessee. Today, Dolly Parton's Imagination Library has gifted nearly 150 million books to children in five countries. In 2018, Dolly Parton, the daughter of Robert Lee Parton - a humble farmer who never had the chance to learn to read and write - dedicated the 100th million book, which she authored herself, to the Library of Congress in Washington, D.C. Indeed, an incredible way to honor her father.
The Imagination Library's full story will play out in a new documentary called The Library That Dolly Built, premiering exclusively on Facebook on December 9, 2020, at 7 PM Eastern.