Dolly Parton's First Novel, "Run, Rose, Run," Launches with Companion Album and Virtual Book Tour
Musical icon Dolly Parton teamed up with world-renowned bestselling author, James Patterson, to write her first-ever novel. "Run, Rose, Run" is a fiction thriller about a young singer-songwriter on the rise and on the run, determined to do whatever it takes to survive. The highly-anticipated novel is now available for purchase, along with the companion album. Dolly and James are embarking on a virtual book tour in support of the new releases.
"Run, Rose, Run" Virtual Book Tour
Dolly Parton and James Patterson have launched a virtual book tour to celebrate the release of their novel, "Run, Rose, Run." The tour began streaming live Sunday, March 6, with the exclusive "Run, Rose, Run" Virtual Book Launch Event, sponsored by the American Booksellers Association in support of independent booksellers. Other virtual engagements will be organized through major booksellers, including Books-A-Million, Indigo, Waterstones, Amazon, Barnes & Noble and AARP Book, now through Friday, March 25.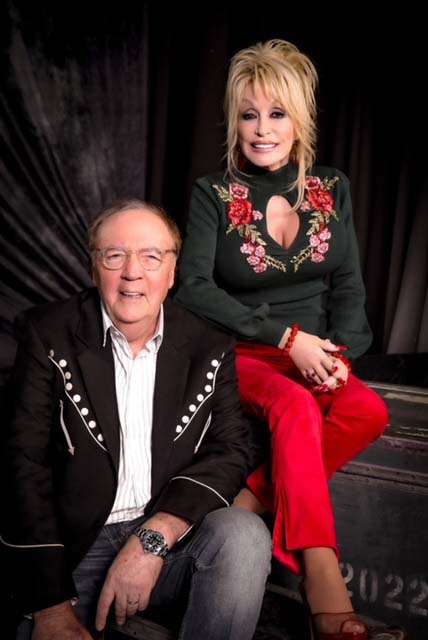 Wednesday, March 9
BOOKS-A-MILLION VIRTUAL EVENT
2:00 PM PT/5:00 PM ET
INDIGO VIRTUAL EVENT
4:00 PM PT/7:00 PM ET
Thursday, March 10
FANE ONLINE VIRTUAL EVENT (UK)
1:30 PM ET/6:30 PM GMT
Wednesday, March 16
AMAZON LIVE VIRTUAL EVENT
1:30 PM PT/4:30 PM ET
BARNES & NOBLE VIRTUAL EVENT
3:00 PM PT/6:00 PM ET
Friday, March 25
AARP BOOKS VIRTUAL EVENT
3:00 PM PT/6:00 PM ET
Ticket Information for the Virtual Book Tour
Your ticket includes admission to the exclusive event and a hardcover copy of "Run, Rose, Run" ($30 retail price), as well as sales tax, shipping, and handling (if applicable). Visit jamespatterson.com/events for attendance information and to purchase tickets.
"Run, Rose, Run" - The Album
Dolly's latest album, "Run, Rose, Run," is available now on all digital streaming platforms and as a digital download, as well as on CD, standard vinyl and some special vinyl color variants. The album serves as a companion to the original novel, "Run, Rose, Run," which Dolly co-authored with James Patterson.
Official "Run, Rose, Run" Merchandise
Exclusive "Run, Rose, Run" merchandise, created for Dolly's latest album and book release, is available now. Each item complements the story and music as told by Dolly Parton. Get Dolly's new album "Run, Rose, Run" and order the novel today.