"5 to 9," an all-new version of Dolly's super hit, is the focus of a new Super Bowl ad for Squarespace.
Dolly re-recorded her iconic workplace anthem "9 to 5" with new lyrics. The new version "5 to 9," celebrates the entrepreneurial spirit in an exciting Squarespace Super Bowl ad. It issues a rallying call to those dreaming of turning their after-hours passion project into their own business.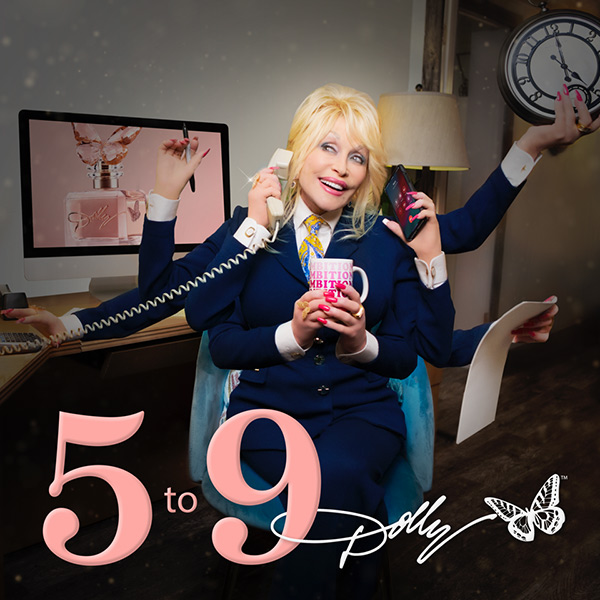 Set to the soundtrack of Dolly singing "5 to 9," the campaign was directed by Academy Award winner Damien Chazelle and choreographed by Tony Award winner Justin Peck. The Squarespace Super Bowl ad highlights the unique side projects of office workers in a scene that transforms drab office cubicles into vibrant studio spaces, bringing all of their ideas to life.
In today's passion economy, the way we work is changing and it's more accessible to start a business and be your own boss. Squarespace worked with Dolly to rewrite the lyrics to her iconic song to celebrate this new era of work, and empower anyone with a dream to get started. Dolly's own side hustle, a brand new namesake fragrance, will launch its website on Squarespace before the Super Bowl at DollyFragrance.com.
"I loved the idea of taking my song '9 to 5,' and mixing it up for a new Squarespace campaign. That's the beauty of music, it is always changing and growing to meet the world around it," said Dolly Parton. "There's a whole new generation of people out there ready to change the world, to meet the growing needs that they see, and I think Squarespace is going to be there with them every step of the way."
The spot will air live during the game on Sunday, February 7th. If you're thinking about pursuing your side hustle, we hope this new anthem inspires you to make it real by launching a website on Squarespace.