Dolly Heralds the Holidays and Celebrates the True Spirit of the Season
It's the most wonderful time of the year! As Christmas quickly approaches, we look forward to enjoying everything that makes the holidays special—time with our closest friends and family, delicious home cooking, lights that twinkle like the stars above and hearts filled with the spirit of giving. Dolly wishes everyone an abundance of joy and love during this special time of year and reminds us all to reflect on the true spirit of the season.
"The holiday season is here!" Dolly exclaimed. "The holidays have a way of bringing out the best in each of us…that unconditional love that we give to one another. I call that a 'Circle of Love.'"
SPECTACULAR CHRISTMAS ENTERTAINMENT
Dollywood welcomes guests to experience the dazzling sights and joyous sounds of Christmas during their annual Smoky Mountain Christmas, happening November 6 through January 2. With over 5 million Christmas lights, an extraordinary fireworks display and award-winning Christmas shows, Dollywood's Smoky Mountain Christmas is an unforgettable experience that is sure to become a family tradition!
Dolly's Stampede, in both Pigeon Forge and Branson, welcomes families to celebrate the spirit of the season with an amazing Christmas spectacular. This riveting show is filled with festive horse-riding stunts, stirring holiday music, a beautiful live nativity and a four-course holiday feast. Visitors to the Pigeon Forge and Myrtle Beach areas can celebrate the holiday season with a swashbuckling experience, where families will create lasting memories with the Fun, Feast & Adventure of Pirates Voyage Dinner & Show!
NEWS WORTH SHARING
Imagination Library Inspires a Spirit of Giving
Dolly's Imagination Library recently announced that it will be expanding the award-winning literacy program statewide in Kansas and Kentucky. Every child under the age of five, in both states, will soon be eligible to receive the gift of a free book each month!
Dolly Performs at Kiss Breast Cancer Goodbye Benefit
Dolly took the stage for her first full show since 2016, performing an hour of her hits during the First Annual Kiss Breast Cancer Goodbye concert. The event was held on October 24, 2021, at the Country Music Hall of Fame's CMA Theater in Nashville, TN. The star-studded evening of music and celebration was organized to help raise funds for the Susan G. Komen Breast Cancer Foundation.
MUSIC & MORE
Dolly Joins Reba McEntire In "Does He Love You" Remake
Dolly has teamed up with Reba McEntire to release their first-ever duet and music video, a remake of Reba's 1993 hit song, "Does He Love You."
"Dolly Parton's Christmas on the Square," Available on Netflix
Catch the Christmas spirit from the comfort of your own home by gathering the family together to watch Dolly's star-studded Netflix special, featuring 14 original Dolly songs. The heartwarming, Emmy Award-winning holiday musical, "Dolly Parton's Christmas on the Square," is sure to be a festive family favorite.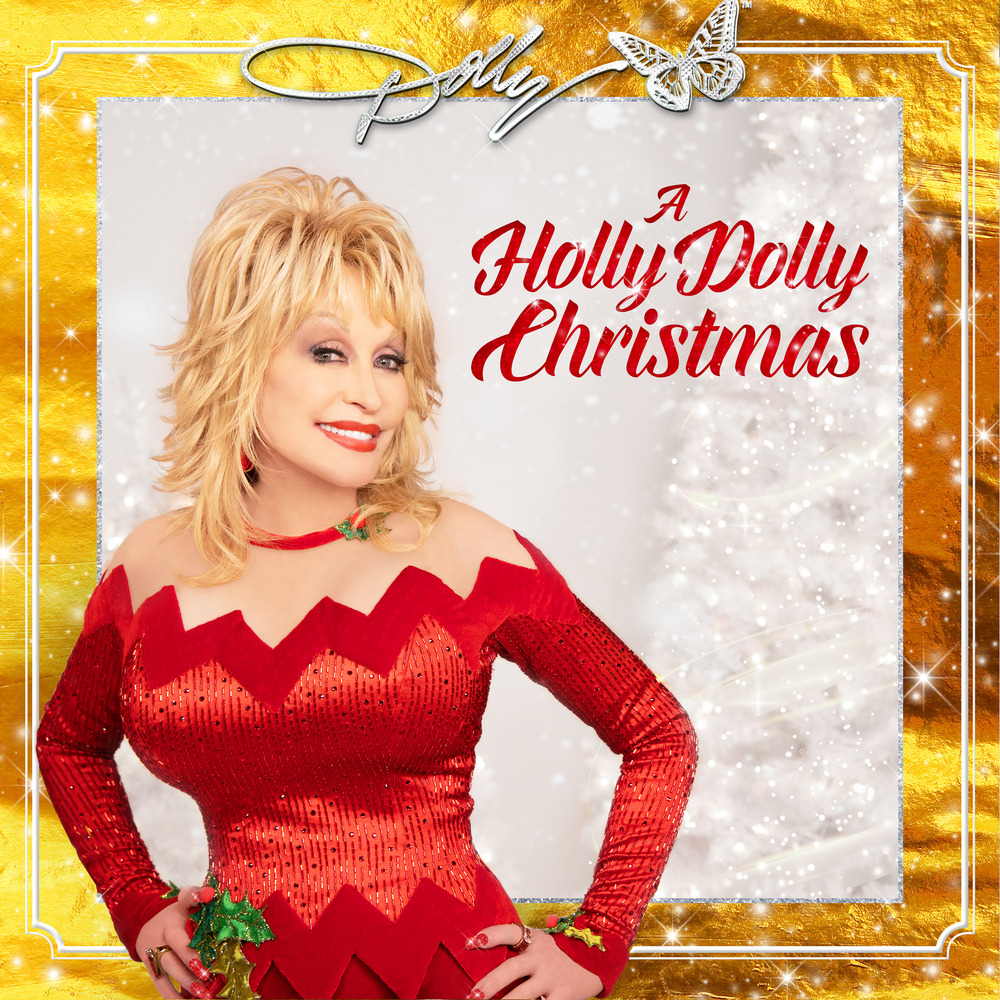 "A Holly Dolly Christmas" Deluxe Edition — Now Available!
"A Holly Dolly Christmas (Deluxe Edition)" is now available to stream! This digital exclusive features three new songs, including one live performance from Dolly's 2020 CBS Christmas special. Listen now!
CELEBRATE THE SPIRIT OF THE SEASON
The holiday season is a wonderful time of year! No matter where you spend the holidays, you can sense a spirit of joy, hope and love in the air. As Christmastime arrives, take time to reflect on the true reason for the season and appreciate all of the things that make the holidays so special—faith, family, friends and love.
"Circle of Love"
Circle of love, halo of light
When Jesus was born
On that Christmas night
And oh, what a night, that Holy night was
When Bethlehem glowed, in a circle of love
Merry Christmas!