Wrapping Up An Incredible Year Of Success for Dolly
Wow! 2019, what an incredible year highlighted by the ever-growing popularity of Dolly! Throughout the year, Dolly continued capturing new generations of fans through amazing collaborations, TV specials, Netflix series and so much more! From the beginning of the year to the end, we've seen an unbelievable wave of fandom for this country music icon and mogul! Let's take a quick look back at this magnificent year in The Dollyverse!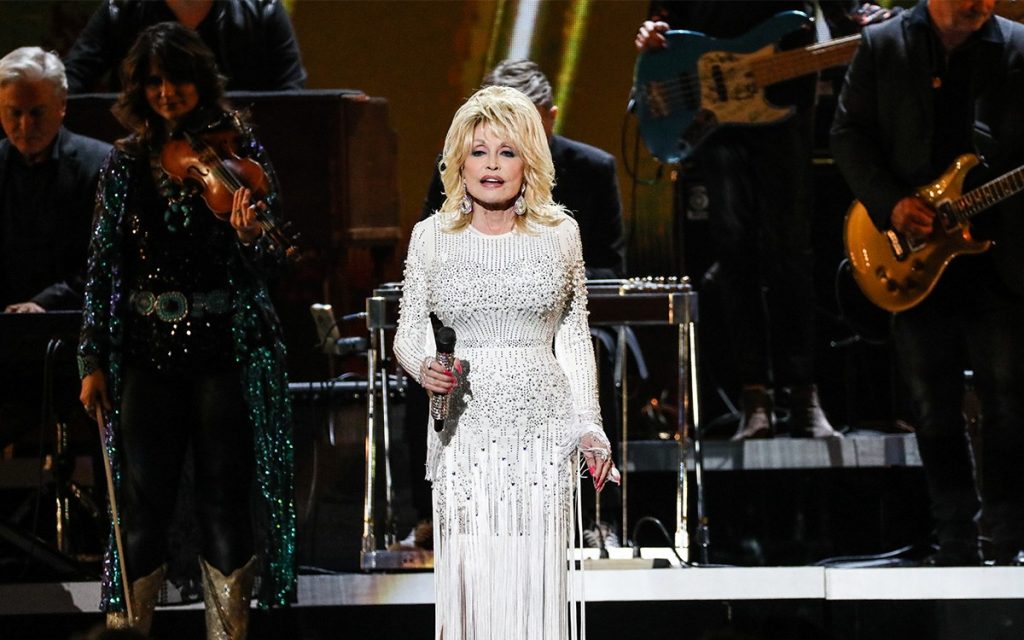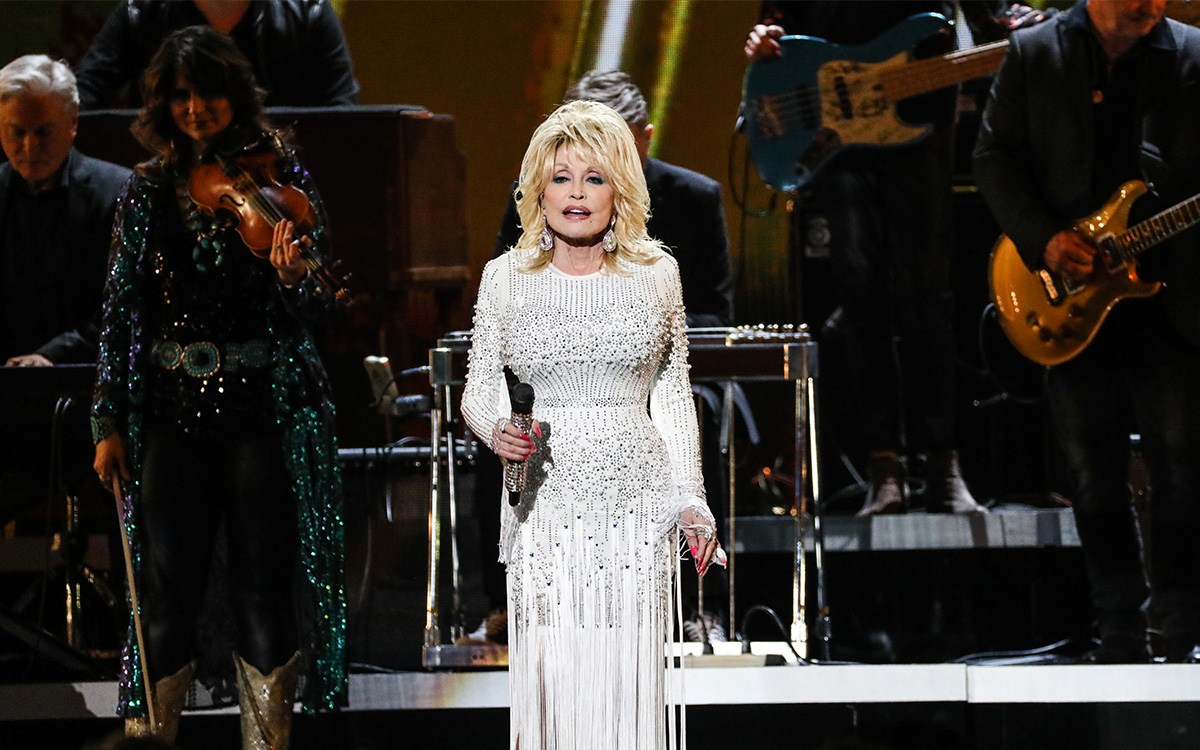 Nominations, Honors, and Achievements
Touted as the most-decorated female country music performer of all time, Dolly Parton didn't allow her previous successes to slow her down! 2019 proved to be an unbelievable year for an already widely celebrated and successful country music icon and business mogul! Here are a few of the nominations, honors, and achievements Dolly picked up throughout the year.
Nominations
Having been awarded eight Grammy Awards and nominated for forty-eight, Dolly is no stranger to being recognized for her talent! Dolly's collaborations on "God Only Knows" with KING & COUNTRY and "Girl in the Movies" with Linda Perry lead to two more Grammy nominations at the 62nd Annual Grammy Awards.
Best Contemporary Christian Music Performance/Song
With the success of "God Only Knows," in collaboration with KING & COUNTRY, Dolly received a nomination for Best Contemporary Christian Music Performance/Song. This award is given to the artist(s) and songwriter(s) (for new compositions) for the best contemporary Christian pop, Christian rap/hip-hop, or Christian rock single or track.
Best Song Written For Visual Media
Based on the novel by Julie Murphy, Netflix film Dumplin' released in 2018 featured Dolly Parton's uplifting song "Girl in the Movies." This dreamy ballad led to Dolly & Linda Perry receiving a nomination for Best Song Written For Visual Media. A Songwriter(s) award. For a song (melody & lyrics) written specifically for a motion picture, television, video games or other visual media.
In addition to Dolly's personal musical success, Dollywood also received a nomination for it's Smoky Mountain Christmas. Dollywood's Smoky Mountain Christmas was nominated for USA Today 10Best Award for the best theme park holiday event in the US.
Honors
While receiving these nominations throughout the year, Dolly also received multiple honors for both her personal achievements and business acumen.
2019 MusiCares® Person Of The Year - Grammy
The MusiCares Person Of The Year tribute ceremony is one of the most prestigious events held during Grammy Week and includes a reception and silent auction offering an exclusive selection of one-of-a-kind items for bidding guests followed by a dinner and tribute concert featuring renowned musicians and other artists paying tribute to Parton's music and legacy.
Mattie J.T. Stepanek Peacemaker Award from We Are Family Foundation©
This year Dolly also received the Mattie J.T. Stepanek Peacemaker Award from We Are Family Foundation©. Dolly received the Peacemaker Award for her charitable efforts, particularly in regards to literacy, primarily through the Dollywood Foundation and Dolly Parton's Imagination Library.
Three 2019 Golden Ticket Awards
The Golden Ticket Awards are the most sought-after awards in the business of amusements and attractions. Dollywood was able to capture three of the 2019 Golden Ticket Awards and earned finalist placement in seven total categories and won more awards than any other park.
Most-Honored Park Wins For Best Kids' Area Winner
Best Guest Experience Winner
Best Christmas Event Winer
FBI Director's Community Leadership Award
Dolly Parton and the Dollywood Foundation received this honor from the Knoxville Division for the generous support and goodwill provided to the people who were affected by the 2016 wildfires.
Achievements
Dolly Earns No. 1 with "Faith"
Dolly Parton & Glantis Debut at No. 1 on Billboard's Dance/Electronic Digital Song Sales Chart. This marks Dolly's first No. 1 on Billboard's Dance/Electronic Chart.
Opening of Pirates Voyage in Pigeon Forge and Inaugural Christmas at Pirates Voyage Season
"Dolly Parton: 50 Years At The Grand Ole Opry"
Grand Ole Opry Celebrates Dolly Parton's 50th Anniversary Of Opry Membership on NBC.
Grand Ole Opry House also hosted an exclusive Dolly Parton exhibit ("Dolly: My Opry Memories").
[su_vimeo url="https://vimeo.com/366269951" height="440"]
Nashville Mayor Declares August 5 Dolly Parton Day
Dolly Parton To Be Inducted Into East Tennessee Writers Hall Of Fame
Fire Departments Receive $200,000 From Dolly Parton's My People Fund
Shows & Productions
The 53rd Annual CMA Awards
Celebrating legendary women in Country Music, Dolly participated in a history-making performance while also Co-hosting this special night.

"Dolly Parton's Heart Strings"
The Netflix Original series features eight stories focused on faith, love, and forgiveness all inspired by Dolly's iconic songs and premiered November 22.
Dolly Parton's Christmas Carol
With all-new music written by Dolly, Dolly Parton's Smoky Mountain take on the Christmas Carol debuted and featured in Boston's Emerson Colonial Theatre for a limited time.
Shop Dolly Launch
Near the close of the year, we were happy to announce the launch of "Shop Dolly," Dolly's official merch store. With the launch of the Shop Dolly, we're happy to offer an all-new online shopping experience to engage with Dolly's brand. Whether it's a gift for your favorite Dolly fan or a late holiday gift to yourself, Dolly's new online merch shop has something for everyone.
While these are several highlights of an amazing year for Dolly, be sure to subscribe to her Friends & Fans Newsletter where you can be sure to keep up with all things Dolly!
Visit Dolly Parton's Friends & Fans to subscribe to all things Dolly!