Dolly Celebrates the Spirit of the Holiday Season and Makes the Yuletide Rock
'Tis the season of joy, and as the holidays unfold, Dolly is cranking up the holiday spirit with an abundance of sparkle and rockin' resonance that truly make this time of year magical. With falling snowflakes and festive Christmas vibes in the air, she welcomes you to share in the celebration of everything she cherishes about the holiday season.
"Christmas is that wonderful time of the year when hearts are warmer and spirits shine brighter," Dolly shared. "The festive music and beautiful decorations seem to bring out the childlike wonder in all of us, and we're reminded to believe in miracles and spread love to everyone around us."
Dolly Releases Her First-Ever Rock Album Rockstar
Dolly rocks the globe with the release of her first rock album and 49th solo album, Rockstar, available worldwide on November 17. Releasing as a 4 LP set, a 2 CD set, digital download and on all streaming services, Rockstar includes 9 original tracks and 21 iconic Rock anthems. Sparked by her 2022 induction into the Rock & Roll Hall of Fame, Dolly collaborated with an all-star roster of musicians, resulting in a 30-song collection that truly rocks.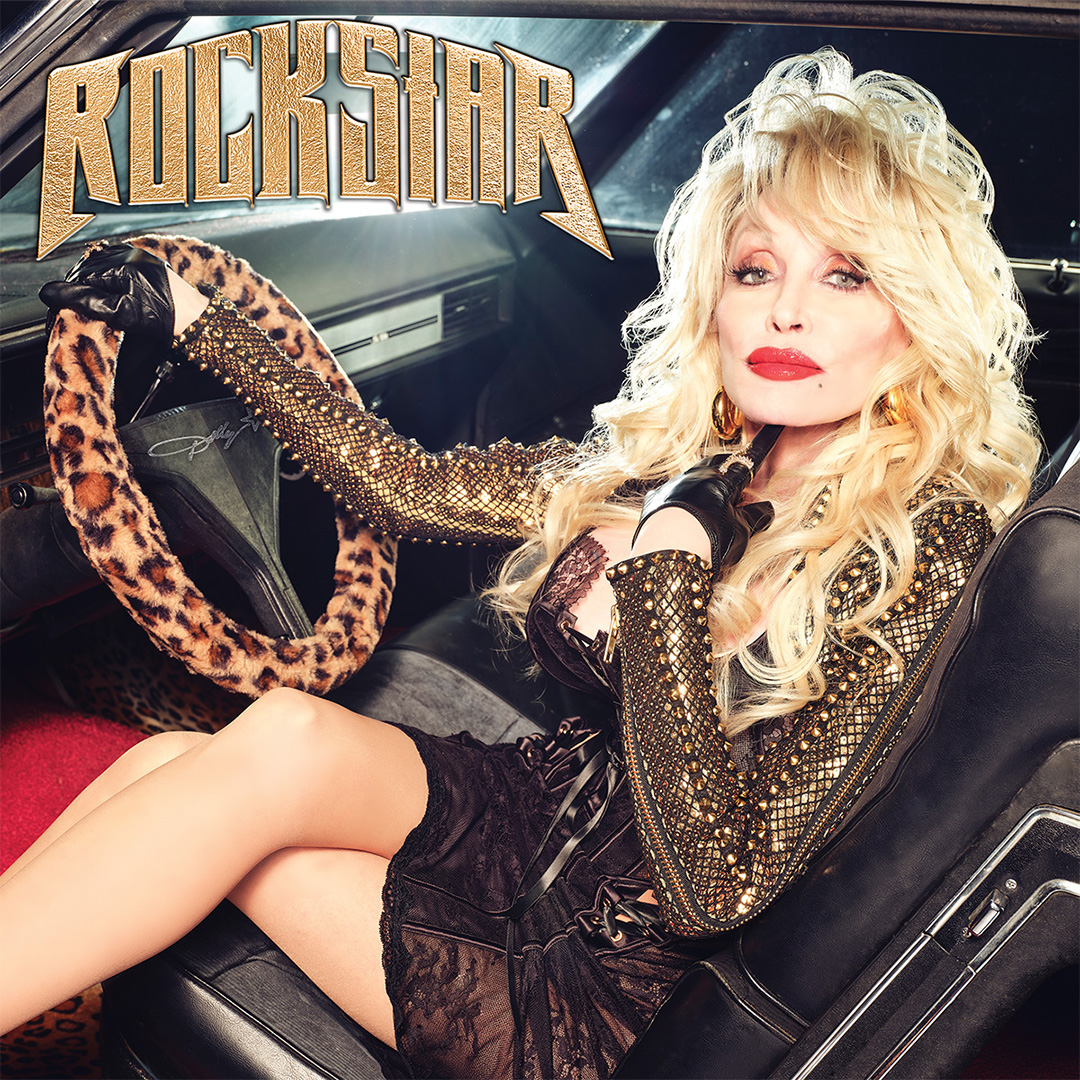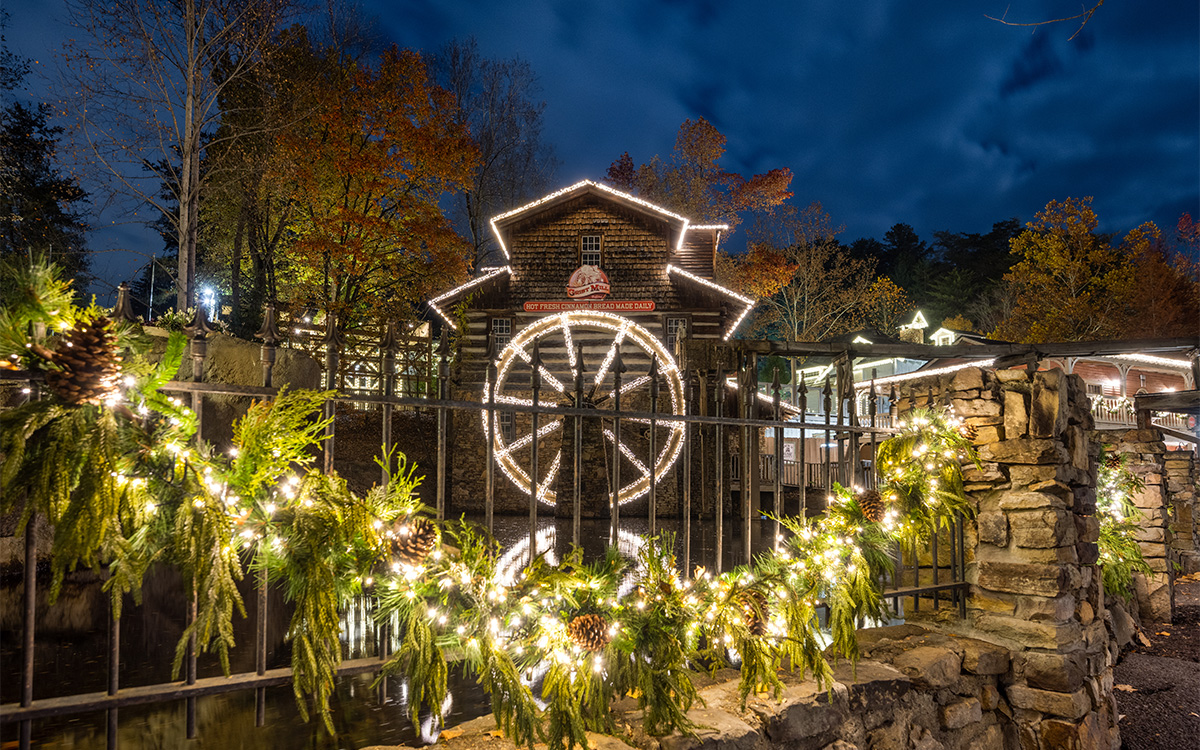 America's Best Theme Park Christmas Event Returns for 2023
Dollywood's Smoky Mountain Christmas ​​(Nov. 4–Jan. 6, 2024) captivates visitors with the rich essence of the holiday season, thanks to its gleaming lights, award-winning stage productions, Christmas culinary masterpieces and warm family customs.
The 15-time winner for Best Theme Park Christmas Event boasts more than 6 million dazzling, shimmering lights throughout the park, but the newest ones will fly high above the park each evening as part of a stunning holiday drone show. This larger-than-life display illuminates the season with hundreds of drones soaring in the air, riveting guests with an awe-inspiring new show.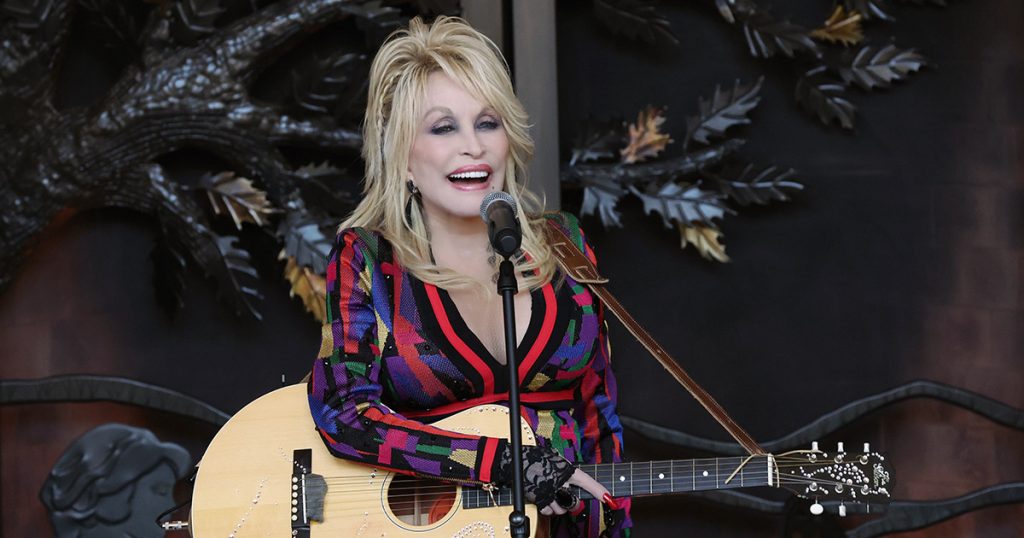 Dolly Officially Welcomes Guests to Dollywood's Heartsong Lodge & Resort
Dolly Parton welcomed guests on Friday, November 3, to the official grand opening of Dollywood's HeartSong Lodge & Resort. The lodge marks the second world-class resort created by Dolly and Dollywood Parks & Resorts, further expanding the premier family destination located in Pigeon Forge, Tennessee.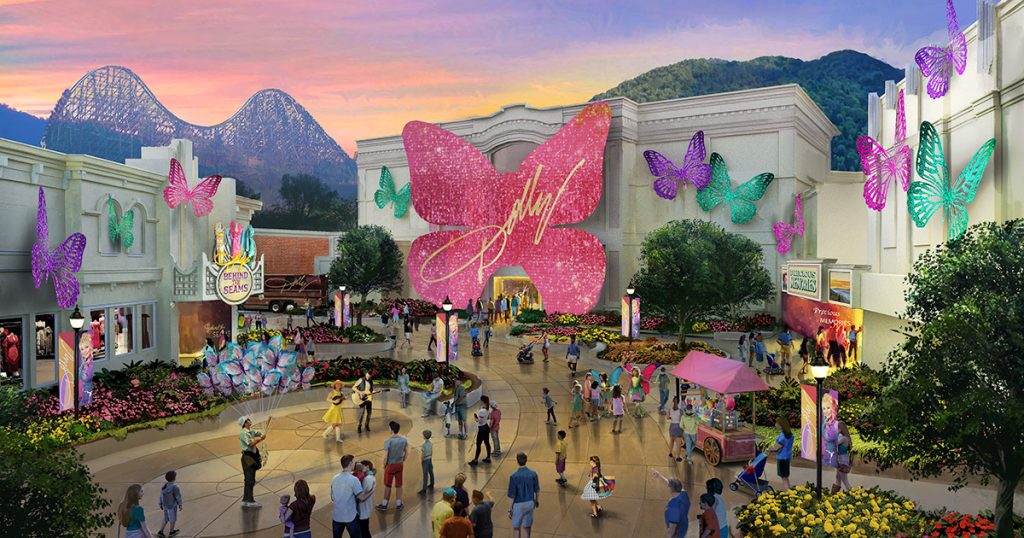 Dollywood Debuts Brand-New Dolly Parton Experience in May 2024
In May 2024, the Dolly Parton Experience is slated to open with a number of interactive elements to make guests feel as if they are journeying alongside Dolly from her childhood cabin in Locust Ridge to performing on the grandest stages around the world. Housed in multiple buildings, the multi-faceted experience includes exhibits which span her iconic career, a look at the inspiration for her biggest dreams, the importance of her family and even a specially curated exhibit that highlights Dolly's signature style through the years.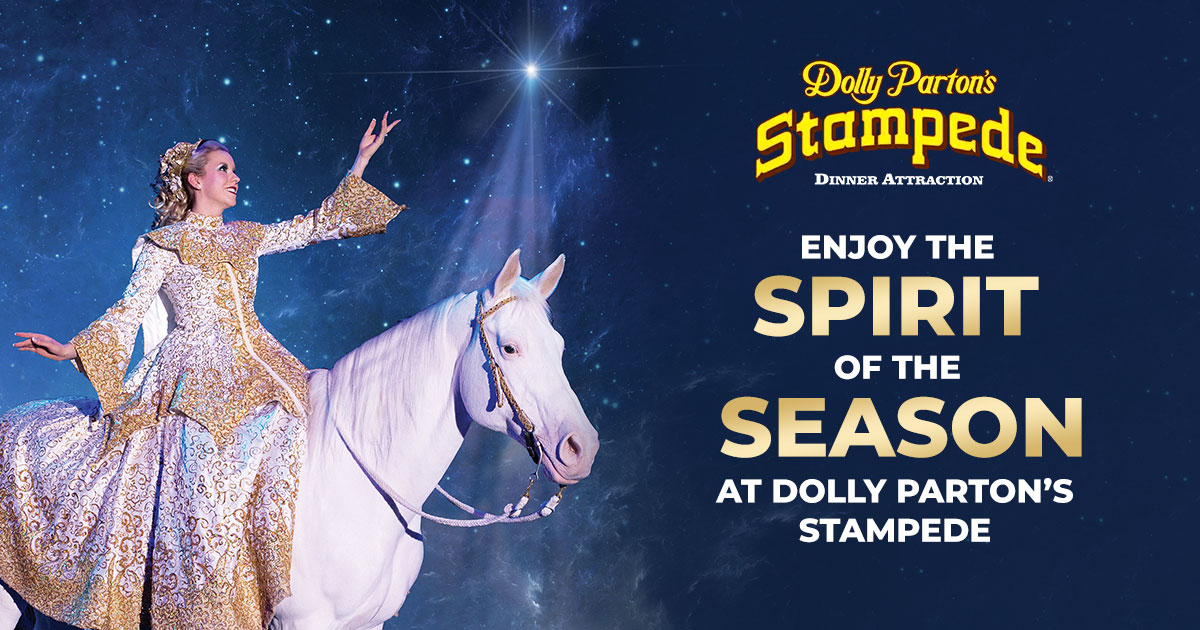 Enjoy the Spirit of the Season at Dolly Parton's Stampede
Dolly Parton's Stampede, in both Pigeon Forge, TN, and Branson, MO, welcomes families to celebrate the spirit of the season with an amazing Christmas spectacular filled with festive horse-riding stunts, stirring holiday music, a beautiful live nativity and a four-course holiday feast.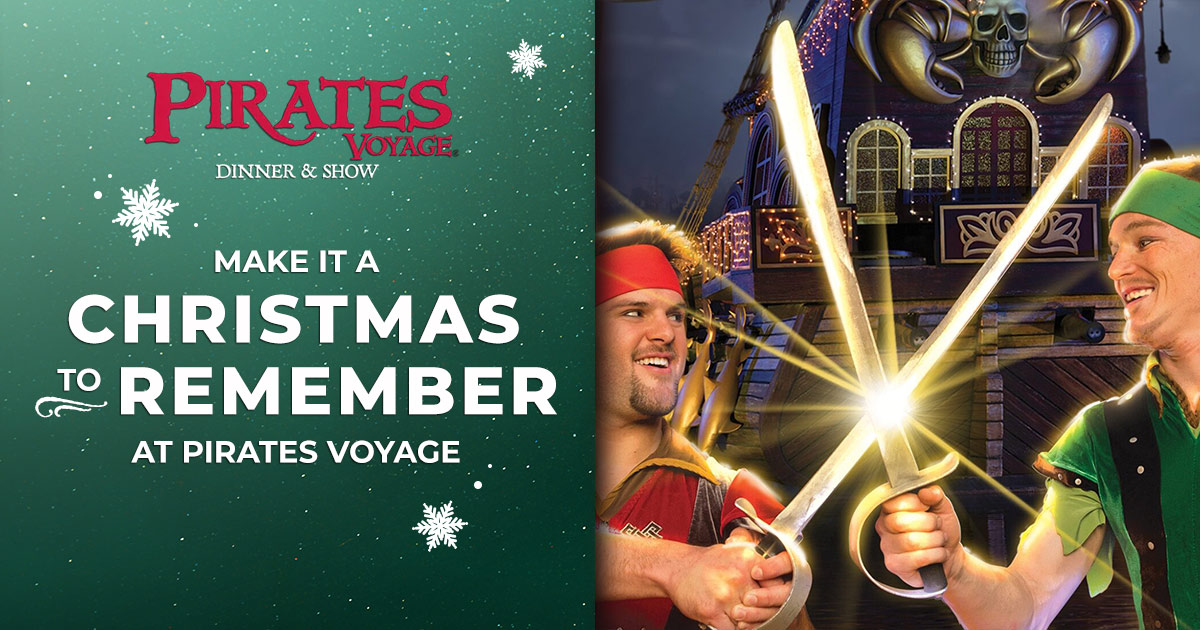 Make it a Christmas to Remember at Pirates Voyage
Set sail on an epic holiday journey at Pirates Voyage Dinner & Show! Located in both Pigeon Forge, TN, and Branson, MO, treat the family to a swashbuckling dinner and heave-ho your way into a spectacular show filled with thrills and excitement for everyone!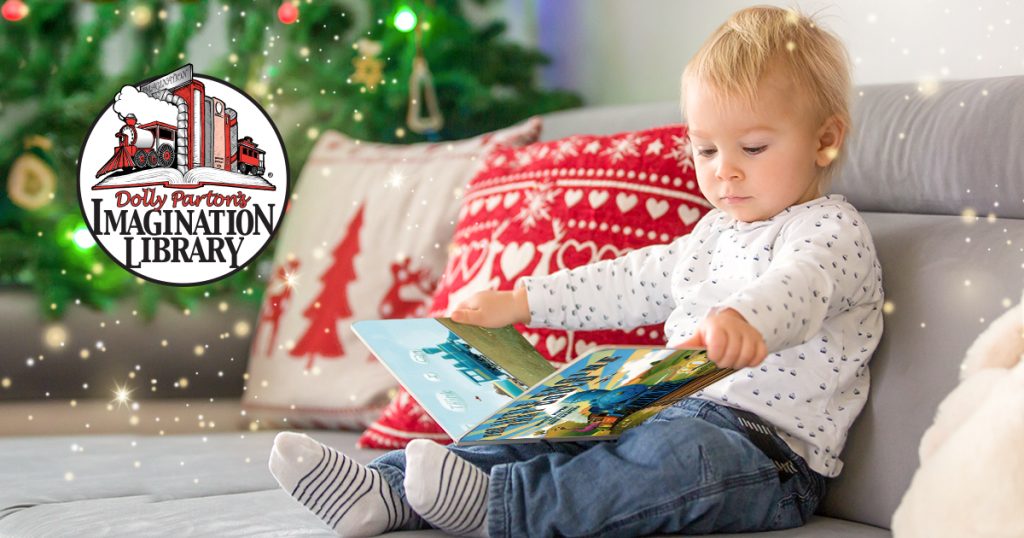 The Imagination Library Inspires a Spirit of Giving
Dolly Parton's Imagination Library recently celebrated the significant milestone of gifting 200 million books globally! To mark this achievement, seven families across five countries found golden Dolly bookmarks hidden within their Imagination Library books in September, unlocking a special video chat with Dolly and more surprises.
Furthering its mission to inspire a love of reading in children, Dolly's Imagination Library program continues to expand to new areas, most recently rolling out new statewide programs in Louisiana and Missouri. These expansions provide access to free books, inspiring children to Dream More, Learn More, Care More and Be More!
Listen to Dolly's Powerful Rendition of "Wrecking Ball (feat. Miley Cyrus)"
Dolly released the latest track from her new Rockstar album - a powerful duet of "Wrecking Ball" with her fairy goddaughter, Miley Cyrus. The dynamic pair first performed the track on Miley's New Year's Eve Party, which aired live on NBC.
Shop Official Rockstar Merch
Purchase Dolly's new Rockstar album as a 4 LP set, 2 CD set or digital download, as well as exclusive limited edition Rockstar box sets and merchandise!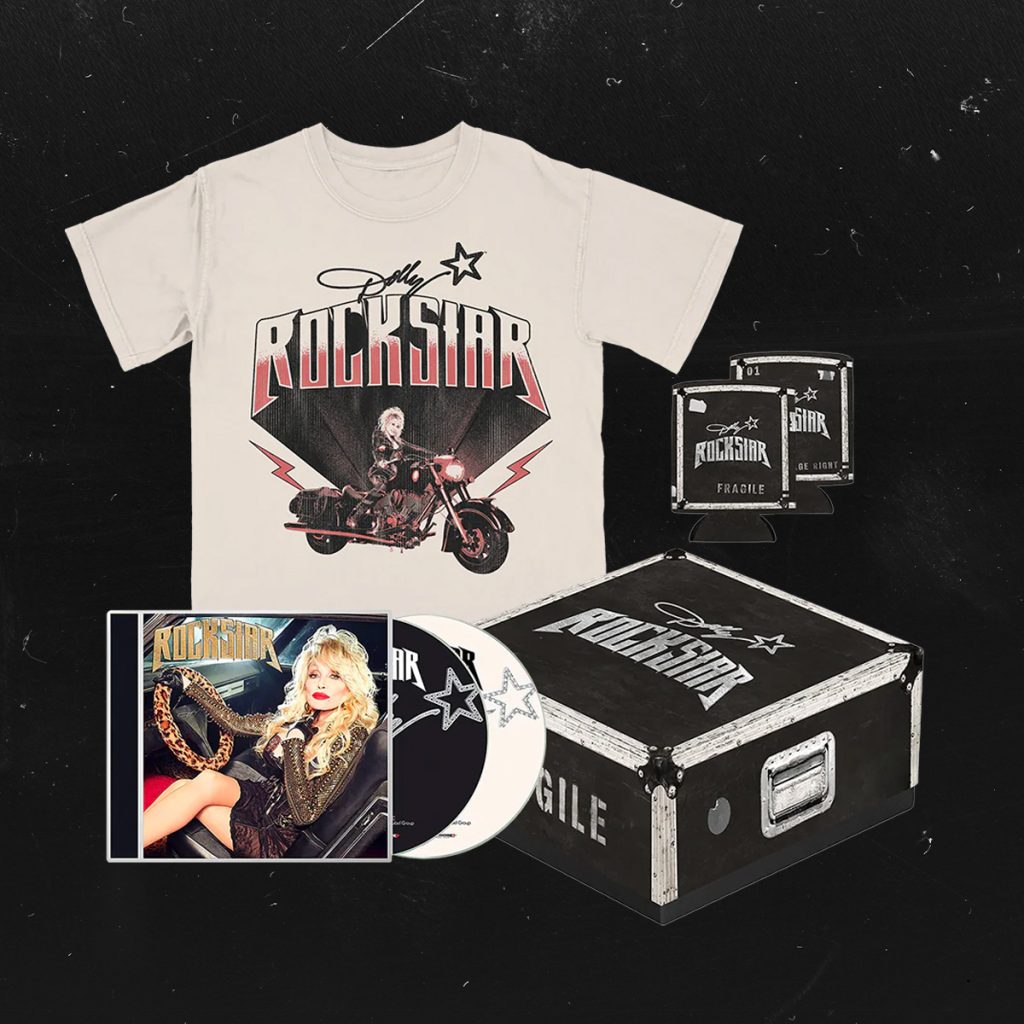 CELEBRATE THE SPIRIT OF THE SEASON
The holiday season is a time for kindness in our hearts, the enduring love of our families, the joy of laughter shared with our friends and the warmth of gratitude. Let's continue to embrace this spirit, spreading happiness and cheer to all those we encounter. It's the perfect time to celebrate and revel in the magic that comes this time of year. So, let's fill the air with festive melodies and make lasting memories as we celebrate a joyful holiday season we will cherish for years to come.
"Christmas Is"
Christmas is a time for caring
Bein' at your best
Christmas is a time for sharing
Knowin' you've been blessed
Christmas is a time for givin'
Love is made of this
That's what Christmas is
Merry Christmas!